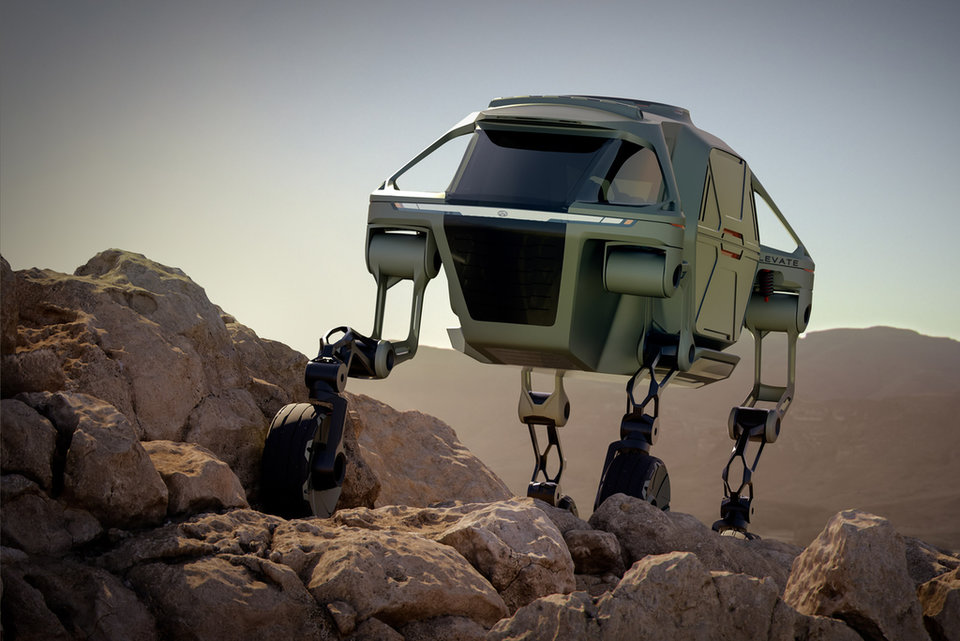 What the automotive world was showcasing at CES 2019
The annual event in Las Vegas saw stunning innovations from international marques
Hyundai's 'walking car' was seen by many as the highlight of the exhibition. Image copyright: Hyundai
Scroll down or swipe up to read more
Though the impact of this development on the retail car market is many years away, it was certainly see as the most original and engaging of all automotive prototypes showcased at CES 2019.
Hyundai has shown off a small model of a car it says can activate robotic legs to walk at 3mph over rough terrain. Also able to climb a 5ft (1.5m) wall and jump a 5ft gap, the Hyundai Elevate could be useful for emergency rescues following natural disasters.
"When a tsunami or earthquake hits, current rescue vehicles can only deliver first responders to the edge of the debris field. They have to go the rest of the way by foot. Elevate can drive to the scene and climb right over flood debris or crumbled concrete."
Hyundai vice-president John Suh
The sat nav of the future
On the third party provider side of the conference, one of the most interesting standouts was from UK technology firm Envisics. The company offers hologram projections across a car's windshield and dashboard, providing interactive graphics providing extra information to the driver that can assist their driving experience.
This invention, tested at the event by the BBC's Chris Fox, includes lighting up suggested lanes for the vehicle to enter, combining with traditional implements such as a petrol gauge, speedometer and odometer. Points of interest such as a beach, café or historical site can be focused on with markers projected onto the windshield also.
"It feels like the graphics are floating over the road."
Chris Fox, BBC Technology Reporter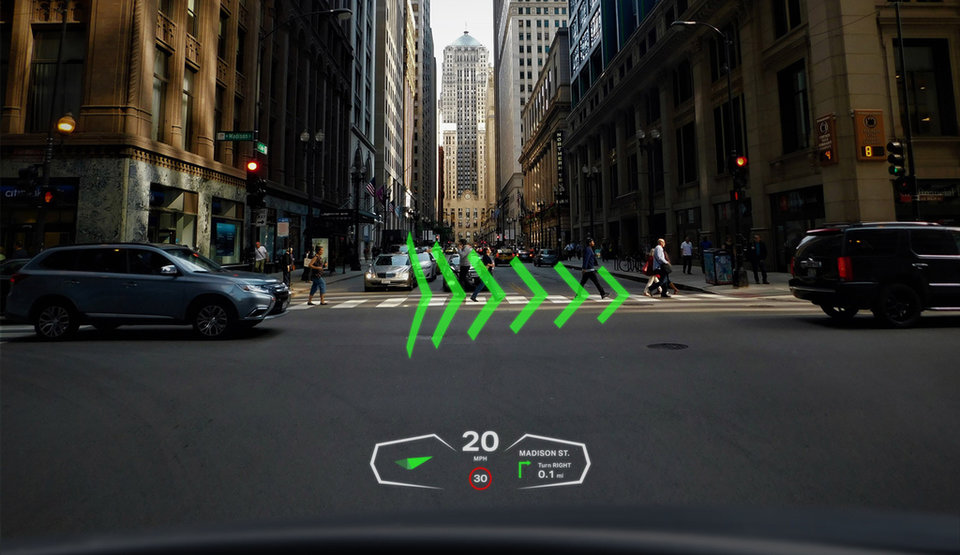 Image copyright: Envisics
Carlos Ghosn's legacy may be tarnished at Nissan, but an undeniable achievement of his reign at was moving the car manufacturer to electric car production en masse. While Tesla went for style Nissan went for affordability, and the Leaf is by the far the highest selling EV of all time.
Yet the automaker knows that for all the innovation on the vehicle since its original launch in 2010, there is still a long way to go before EVs can become the norm. At CES 2019 Nissan unveiled the Leaf Plus model. This car will go on sale in early spring and will deliver an estimated 226 miles per charge of its lithium-ion battery, more than triple the range of the original Leaf.
The car is expected to cost consumers around £23,000, making it one of the least expensive EVs on the market.