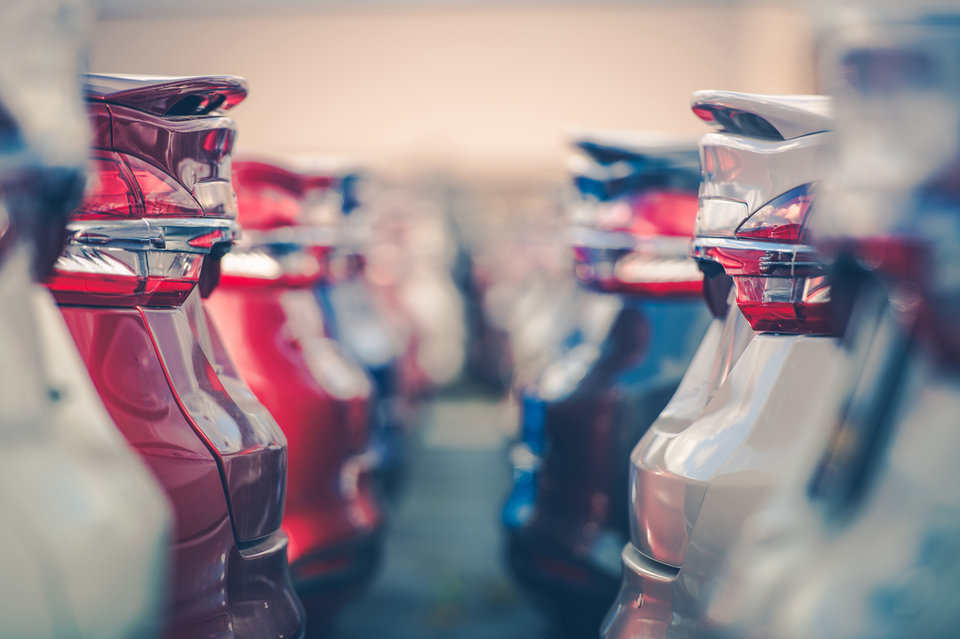 SMMT figures are beginning to show manufacturing numbers are in serious decline
New car sales were down in 2018 for the second year in a row. What's caused this, and is it this part of a permanent downward trend or a mere blip?
The biggest drops were to be found in the massive falls in diesel sales
Scroll down or swipe up to read more
Yearly data from the Society of Motor Manufacturers and Traders (SMMT) showed a 6.8% drop in new car registrations in 2018. This puts the number of new car registrations at their lowest level for five years.
While the slump in registrations from 2008 to 2013 was caused by a worldwide economic recession, the reasons for falls in the last two years have been a little more complex. Something that certainly didn't help this year was the implementation of WLTP regulations from September onwards. These more stringent emissions standards were imposed on car manufacturers with only a year to implement, leading to some models such as the new Volkswagen Golf GTI being scrapped entirely. While WLTP led to a scramble to offload stock in August and a sixteen year high for the month, there was a counterbalancing 20.4% drop in September sales and a continuing tepidity in the market for the rest of the year.
"Supportive, not punitive measures are needed to grow sales, because replacing older cars with new technologies, whether diesel, petrol, hybrid or plug-in, is good for the environment, the consumer, the industry and the exchequer."
Mike Hawes, SMMT chief executive
The actions over WLTP link directly to ongoing consumer distrust of diesel, with the regulatory changes a result of Volkswagen's manipulation of emissions results on their vehicles from 2009 to 2015. The biggest volume decline in new car registrations was seen in the diesel sector, down -29.6% in 2018, with the volume loss equivalent to some 180% of the overall market's decline.
December marked the 21st consecutive month of decline for the fuel type, and with continuing political rhetoric against diesel likely to translate into real world policy such as Clean Air Zones in cities, this decline will likely continue.
"New car sales continue to come under fire as the industry is hit by an unholy trinity of a global slowdown, confusion over fuel types, and uncertainty about the effects of Brexit."
Seán Kemple, director of sales at Close Brothers Motor Finance
Finally, Britain's departure from the European Union has caused an ongoing economic uncertainty that will likely get worse before it gets better. The possibilities of tariffs for imported vehicles from the continent and disruption to the extremely tight supply chain schedule for cars manufactured in the UK has led to great concerns across the industry and on the consumer side also, the threats of which the SMMT has been publishing since the middle of 2018.
Of the multitude of issues that have affected new car registrations in 2018, the only that may be obviously alleviated in 2018 is WLTP, as car manufacturers manage to adapt to the regulations. Brexit disruption is alas going nowhere, and neither is the wider hits to consumer confidence that in part are contributing to new car registration slumps worldwide. There is also more grandiose talk of having reached 'peak car', and that these declines are guaranteed to continue as the personal ownership model morphs to subscription and public transport solutions. What is the most likely of all outcomes is that 2019 continues the downward trend, and as before, and with so many booms and busts, it may take years more to get out of it.