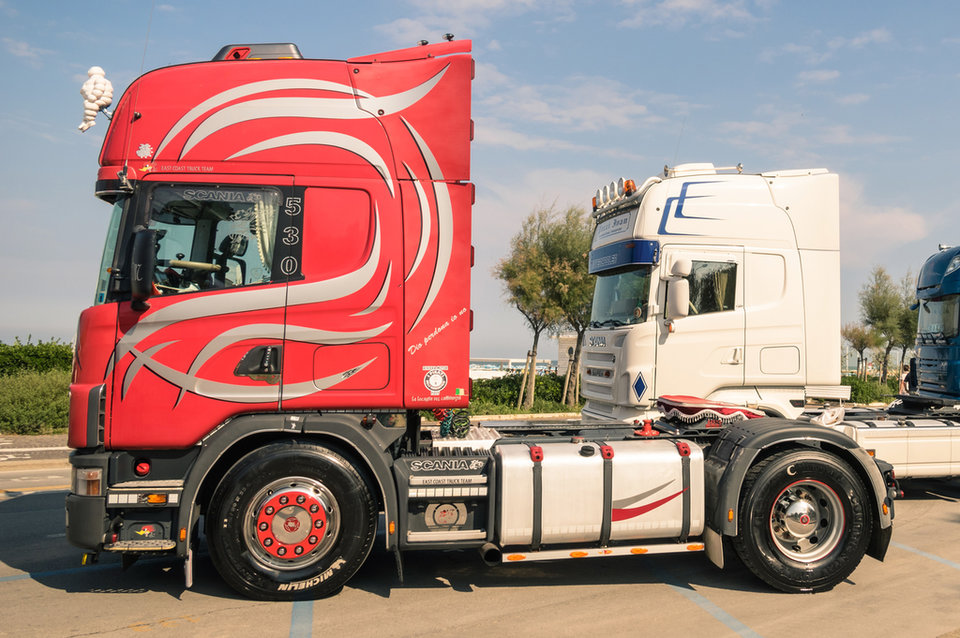 Price cartels have impacted the European car industry on a consumer and business level
For years artificially raised prices have been imposed on consumers in Italy and truck drivers across Europe
Scania refused to co-operate with the truck cartel investigation and were fined £786m (€880m). Image copyright: View Apart / Shutterstock.com
Image copyright: View Apart / Shutterstock.com
Scroll down or swipe up to read more
In January 2019, Italy's anti-trust authority, the AGCM, fined captive finance companies a collective €670m for the systematic fixing of car finance prices from 2003 to 2017. Involved in this scandal were a wide range of finance companies attached to multinational carmakers, including General Motors, PSA (Peugeot-Citroen), Renault, Volkswagen, Santander Consumer Bank, and the Assofin and Assilea trade associations.
That so many carmakers were implicated implies not only complicity but also naivete. This cartel consensus must have been reached on misguided understandings that the scheme would never unravel, and also that it must have been essential to continue operations. UK captives may not be directly affected by the scandal, yet nevertheless risk damage through brand association.
"Captive banks and related automotive groups implemented an agreement restricting competition aimed at altering the competitive dynamics in the market of car sales of their parent groups through financing issued by the respective captive banks."
Unfortunately this is of course not the only case of price cartels affecting the automotive industry. From 1997 to 2011 truck manufacturers MAN, Volvo/Renault, Daimler, Iveco, DAF and Scania had breached EU laws prohibiting cartels and other restrictive business practices.
The truck manufacturers were found by the Commission to have colluded by manipulating truck prices for 14 years and by passing on to their customers the costs of compliance with stricter EU emission rules. For these breaches, the Commission imposed a record fine of €2.93bn.
"This cartel affected very substantial numbers of road hauliers in Europe, since Scania and the other truck manufacturers in the cartel produce more than 9 out of every 10 medium and heavy trucks sold in Europe."
Margrethe Vestager, EU commissioner for competition
The automotive industry unfortunately appears susceptible to this behaviour, due to a small number of mass manufacturers that dominate the consumer markets, the highly variable nature of the costs of vehicles, and the various byzantine costs that can be attached outside the core cost of the vehicle.
A consolation may be that the days of cartel fixing in the automotive industry may be numbered. Daimler and its Mercedes Benz Financial Services Italia unit received full immunity for turning whistleblower in the Italian motor finance scandal, while in the case of the truck cartel (for which legal action is still ongoing) MAN, owned by Volkswagen, did not have to pay a fine as they revealed the endemic wrongdoing. If absolution is the judicial reward for exposing the cartel, each company involved finds itself in a tense game of who will blink first. Trust will be tested, and even without moral imperative there will be justification for not entering into such an agreement in the first place.