While one corner of the automotive industry has only just introduced Click and Collect, another is pioneering technology once seen in science fiction. Across automotive the automation revolution is well underway, with manufacturers, think-tanks, and governments taking action. Hannah Wright reports.
In the first week of March, car manufacturer Honda unveiled the new Legend model, equipped with Honda Sensing Elite technology, representing a small step on the manufactures journey towards Level 5 (L5) Automation. I agree; there's a lot to unpack there.
Principally, Honda Sensing Elite is a variation of Honda Sensing, a series of advanced safety and driver-assistive technologies currently available for Honda vehicles.
The announcement renders Honda as the world's first carmaker to sell a vehicle equipped with new, certified L3 automation technology. In layman's terms, this means that the vehicle has achieved conditional automated driving in a limited area.
Backing up to our current level, the latest model from Honda possesses a Traffic Jam Pilot system which controls acceleration, braking and steering under certain conditions. Once the system is activated, a driver is free to sit back and relax. The ideal moment to catch up on the latest news on Motor Finance perhaps.
Forecasting the arrival of an L4 model by 2025, the Japanese car firm is no doubt being closely monitored by rivals all over the world, as both OEMs and tech companies globally are angling to make the latest breakthrough.
According to the Guidelines from the Society of Automotive Engineers, there are five levels of automation in total. Currently, we're between Level 2 and 3.
Level 2 involves the automation of two or more elements. Computers take over multiple functions from the driver and can weave both speed and steering systems together using multiple data sources.
Progression to Level 3 involves all aspects of the driving completed autonomously, but the driver must be present to respond to any request to intervene.
Level 4 autonomous vehicles will drive themselves in geofenced areas, while Level 5 will not require the vehicle to be in the operational design domain. In other words, due to the frequency and volume of data, and the sophistication of computer systems, the car could self-drive anywhere. In other words, a long way off.
The most experienced driver on the road
In the US, Waymo – a subsidiary of Alphabet – is championing a slightly different approach: "Waymo is building a driver, not a car," the firm writes.
Unlike the Honda Legend, Waymo goes one step further, and is designed to operate without a human driver: "Our goal is to build technology that's a safe, cautious and defensive driver—and the most experienced driver on the road. Waymo's technology will be a fully autonomous driving system, allowing people to stay passengers the entire trip."
Interestingly, Waymo partnered with Honda in 2017 to help them advance the development of their autonomous technology. Keep your enemies closer.
Despite technologies differing across models, all autonomous vehicles possess the same base components: supplemental sensors, vision systems, a LiDAR system, and a radar system. "At the most basic level," the firm writes, "an autonomous vehicle needs to be able to answer four questions. Where am I? What is around me? What will happen next? What should I do?" I'm not sure even I have the answers to those questions.
Many disparate strands – government, infrastructure, technology, cost to consumer – must come together to make autonomous driving a widespread reality.
On 8 March, the firm also released the results of a study into how the Waymo Driver might perform in the moments before a fatal crash.
Trent Victor, director of safety research and best practice at Waymo, explained: "While we often hear that autonomous driving technology could make a dramatic difference, before today there has not been a published scenario-based study that we're aware of that looks into how autonomous technology performs in scenarios that led to fatal crashes by human drivers."
The results showed that the simulated Waymo Driver completely avoided or mitigated 100% of crashes aside from the crashes in which it was struck from behind, including every instance that involved a pedestrian or cyclist (20 simulations in total).
Such data will come as welcome news. According to Deloitte's 2020 Global Automotive Consumer Study, public perception regarding the safety of AVs has remained split, with many consumers expressing concerns.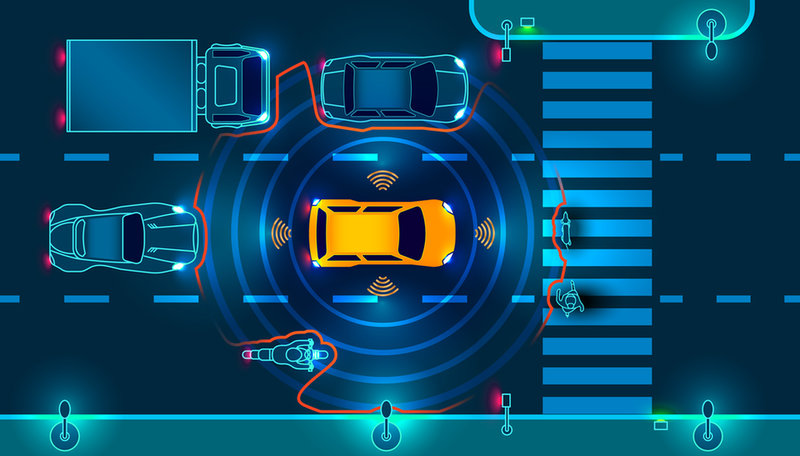 Tony Han, chief executive of WeRide, added: "These concerns oscillate a lot. It's a very complicated social and psychological issue, in which one accident could tip the view of all of society. All autonomous driving firms must keep safety at the forefront during development and across all operations."
WeRide is a smart mobility company and one of China's most funded start-ups, having recently secured $200m of funding from bus manufacturer – Yutong.
Han notes that it will be process that will take time: "When individuals try it for the first time, they will be nervous, but if we can successfully give consumers 1000 safe trips, by the 1004th ride it will feel normal. We have to take this growth gradually."
Scan the market and the development of automated systems is ubiquitous. From premium brands such as Tesla, Audi and BMW to the other end of the range with Ford, Volvo and Nissan. But progress necessitates commitment from more than OEMs.
Many disparate strands – government, infrastructure, technology, cost to consumer – must come together to make autonomous driving a widespread reality.
The list of hurdles yet to be overcome is long and cumbersome, with regulatory barriers, consumer concerns, data inadequacies and astronomical costs weighing down on progress. So, for now, it's best to keep your eyes on the road.