Sponsored by Billing Finance
Shaking the electronic hand: Starting a new job remotely
'Shaking the electronic hand' was the title of my university dissertation over 20 years ago. I wanted to explore if video conferencing would have a negative impact on face-to-face meetings, and more specifically, on business air travel.
'Shaking the electronic hand' was the title of my university dissertation over 20 years ago. I wanted to explore if video conferencing would have a negative impact on face-to-face meetings, and more specifically, on business air travel.
I concluded that it would not, simply because humans need human interaction. I found that seeing 'the whites of the eyes' was an important factor in deal making, and that technology just wasn't up to the job. Even until very recently, a virtual approach was still not fully embraced.
Roll on the year 2020. If anyone had suggested to me that flexible working would prevail, that in a lot of cases working from home would go from 0% to 100%, and that people would go through a full job change process all from a remote location, I would have asked, "on what planet and what century?"
But here we are, resilient, adaptable, and surviving through Covid-19, and getting on with it. Thriving in many cases.
I joined Billing Finance in January this year, and it has been a very positive experience. I put this down to several factors, with friendly human interaction and clear leadership at its core. This is supported by a well-designed induction, and technology that works well from the get-go. I can attest to this very positive experience, but to ensure that my experience wasn't clouded by any special treatment, I canvassed the opinion of a group of colleagues who also joined in the last year.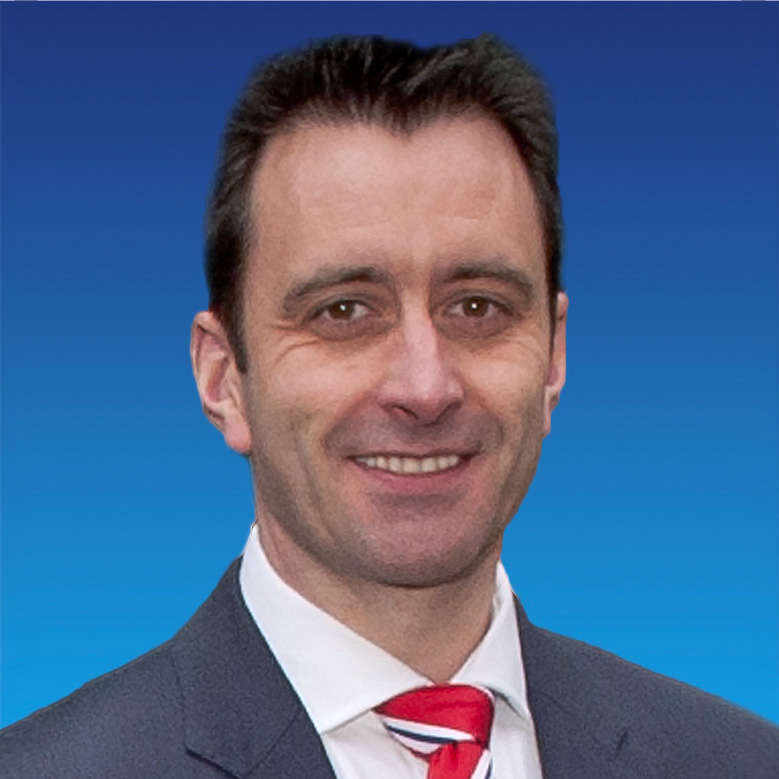 Laoiseach Lynch, Chief Financial Officer at Billing Finance
The Interview
Interviews can be nerve wracking at the best of times, but technology adds a whole new element. Old problems, such as depending on public transport running smoothly, are replaced by new problems, such as having to dash out to buy a webcam, wifi strength or asking a neighbour to pause noisy renovations whilst the interview took place. Preparation seemed to be the same for most, but during the interview itself, some found it more difficult to read the social cues. Most fed back that overall, though, the virtual interview was a positive experience due to it being well managed by the interviewer.
The Induction Process and Settling In
The onboarding process is more important than ever when conducted virtually. Anxiety can be heightened by not having a working rhythm or nearby colleagues to ask for help. Relationships are harder to build in the early days and take a much more concerted effort. One colleague felt out of place when they realised there was a Halloween theme to the dress code on the 31st of October – something that would have been watercooler chat in normal times.
Critical to any onboarding experience is its design and execution. Firstly, it is imperative that IT kit is available and works, with a supportive IT team on hand to solve any teething problems. Balancing the intensity of back to back calls with the right level of hand holding is also a really important factor. Some companies have adapted a buddy system. Some have recognised that learning the job in the office rather than remotely simply works better for certain roles. Finally, regular contact with your boss and colleagues is key, even if its is via a screen.
Day to day
What I found especially useful was setting out a routine from day one and sticking to it. This includes exercise, usually before anyone wakes up so it's uninterrupted, and regular breaks. Planning the day out can create a strong sense of achievement as you work though the list as well as being able to vary tasks (on screen versus off-screen) and balance formal with more light-hearted interactions. All helping to maintain motivation and focus.
I personally think it's important to dress for work as it puts me in the right frame of mind, although I don't miss the strangling feeling of a tie! However, for some it will be a pleasure to don one every now and then and have a moment of nostalgia. Old habits die hard though, and I do enjoy a slightly funkier shirt on a Friday - so the dress down lives on!
We've become famous at Billing Finance for our virtual social events. These include cheese and wine tasting and gin evenings, glad rags and all, and these are a great way to interact with colleagues and have a bit of fun. Some of the ideas have bordered on the eccentric, such as 'Pet Week' (they do seem to turn up uninvited to most meetings after all) and 'Red Nose Day Jokes', where our Compliance Team very creatively 'issued' a policy on joke telling!
Everyone now expects the working week to be a hybrid between working in the office and 'working from anywhere', as one of the big lenders recently put it. We have adapted an 'Agile Working Policy' to accommodate this, but one area yet to be explored is how best to bring colleagues together without the new joiners feeling like it's the first day at big school.
We all need to learn how to work together, in a new way, in a new world. But what I have observed in the last year is a fantastic level of adaptability, professionalism and compassionate leadership which makes it all worthwhile.
Contact details
Billing Finance Ltd
Billing House
The Causeway
Great Billing
Northampton NN3 9EX
+44 (0) 1604 402204