As the country edges ever closer to the end of the third (and hopefully final) lockdown, questions are being asked about what a post-pandemic world will actually look like. Chris Lemmon writes.
Will there be a settling in period before a complete return to pre-pandemic normality? Or has the fabric of our society been changed for good?
While many people will undoubtedly return to full-time office working, a more flexible home-office arrangement now looks like a more attractive proposition to companies looking to save on the often-hefty costs of premises rental.
Add to this the potential for long-term Covid anxiety, with people actively avoiding packed public transport and crowded shops for peace of mind.
A recent study in the US found that 49% of adults reported feeling uncomfortable about a return to normality – a significant percentage that would total around 26m adults in the UK if similar results were found on this side of the Atlantic.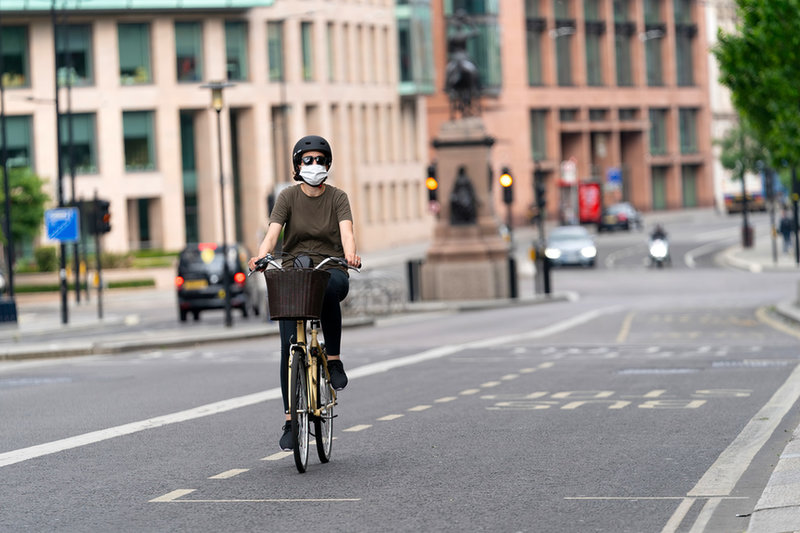 Credit: Chaz Bharj / Shutterstock.com
With greater flexibility and an increased aversion to public transport, a move to more personal forms of transport – such as cars and bicycles – seems like a logical step.
A cycling boom is certainly in full effect, with retailers and manufacturers struggling to keep up with unprecedented demand. Recent figures from the Bicycle Association reveal that sales of bicycles, accessories, services and components were up 41% year-on-year in January, following 45% growth recorded in 2020 as a whole.
"The cycle market has gone berserk," Peter Lazarus, head of cycling at sports retailer Decathlon in the UK, told the Guardian in a recent interview. "The minute you get stock in they are like piranhas on a fish. Demand is huge."
Smart businesses across the transport industry will be keeping a keen eye on changing consumer trends, adjusting their product offering accordingly.
While the sales of cars have not been as explosive as the sales of bikes, that could certainly change once showrooms are allowed to re-open. The latest Cazana research reports an uptick in the volume of enquiries in used car vehicles this month, while staff are being called back from furlough as preparations gather pace for the restart on 12 April.
Elsewhere, Auto Trader experienced a record month in March for consumers viewing cars, with visits and time spent on site up 27% and 22% respectively over 2019 levels. Ian Plummer, commercial director at the firm, said that these metrics, combined with high consumer confidence, higher savings and less debt, suggest demand for cars will be high when forecourts reopen.
From a personal viewpoint, I myself have bought both a car and a bike in the last 12 months – purchases I probably would not have made without the backdrop of a pandemic. As we see some version of a Return to Normal in the coming months, I certainly anticipate making much less use of public transport than I did pre-pandemic – a fact that's probably true for many people.
Covid-19 certainly seems like it could be the catalyst for permanent change in consumer behaviour and trends. As we emerge from the latest restrictions, smart businesses across the transport industry will be keeping a keen eye on changing consumer trends, adjusting their product offering accordingly.