Connected retailing sees iVendi facilitate £1.3bn of sales during pandemic
At iVendi, we've just compiled some figures that we believe tell the remarkable story of how the used car, van and motorcycle sectors have responded to the pandemic.
In the 12 months since the start of the crisis in March 2020, more than £1.3bn of online and showroom vehicle sales have been facilitated through our platform – representing an increase of £200m over the previous year and 120,000 individual vehicle sales.
To us, the fact that more business went through the platform during the pandemic than the previous 12 months reveals the extent to which technology has sustained dealers through the crisis. Vehicle retailers have spent more than half of the last year being able to only sell online and there is widespread recognition that the market has markedly fallen but those using our products have been able to buck that trend.
At the very outset of the crisis, we made a decision to be as proactive as possible with dealers, giving them the tools and support they needed to be able to not just survive but, as far as possible, to thrive. Especially, we made the Digital Deal feature of iVendi Transact free to dealers from its launch last April through to the end of the first lockdown and it was widely adopted across our retailer customer base.
The key benefit of the Digital Deal during the pandemic has been that it works equally well in a showroom or online situation, reflecting our 'connected retailing' approach, which is all about technology that is equally effective in both environments. In a world where dealers have needed to be absolutely flexible in this regard, having complete mobility between these two channels has been crucial. Too many retailers have been stuck with dated 'online retail 1.0' systems that locked them into doing business in a manner that no longer fitted with what was happening in the real world.
What we have enabled them to do is to respond immediately to each lockdown and each easing of restrictions, so that their business was optimised to take advantage of the market at each point in time. Our £1.3bn of sales are genuinely omni-channel in this respect, and are an indication of how our technology has allowed seamless switching between the showroom and online sales for both consumer and dealer.
All of this shows, we believe, that the right technology can potentially protect dealers from uncertainty and that digital transformation isn't only necessary but also profitable. We certainly have many dealers whose bottom line has not just remained solid but grown during the last 12 months.
Assuming that trading conditions in the used vehicle market continue to improve as lockdowns and the pandemic come to an end, the same products should allow dealers to fully maximise future opportunities by meeting a wider range of needs, as well as creating a situation where they should remain more receptive to embracing change.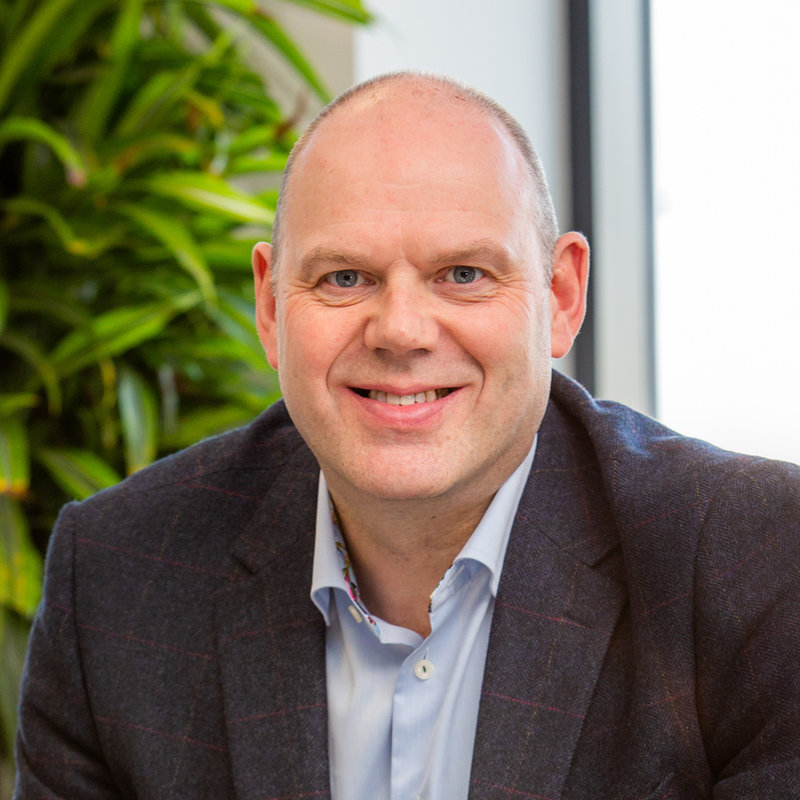 James Tew, CEO of iVendi. Credit: Ginger Pixie Photography
The iVendi connected retail range
ENGAGE is designed to help consumers find the right vehicle. It rewrites the rules for online car, van and motorcycle search. Instead of rigid dropdown menus driven by the assumption that people already know which model they want, it uses the natural language adopted by the majority of vehicle buyers, narrowing their enquiry rapidly and successfully.
CONVERT facilitates the process of transforming initial online consumer interest in a vehicle into a sale with key features including a reservation tool, finance eligibility checking, finance application processing, multi-lender quoting, and consumer-centred finance product information and videos.
TRANSACT develops online consumer interest in a specific vehicle through to a final transaction while managing the complexities of the sales process. It also enables Digital Deals to be created online in the same way as a face-to-face conversation with flexible negotiation over price, finance and other key factors such as value added products.
CONNECT is a fully connected e-commerce and showroom sales platform that delivers an end-to-end retail solution for vehicles and financial services, connecting the consumer, retailer and lender together at all stages of the vehicle buying journey.
About iVendi
Founded in 2009, iVendi is the market leader in motor retail technology both in the UK and internationally. With a connected, modular product range which engages consumers, converts buyers and manages transactions, iVendi technology interacts with around five million consumers every month and thousands of motor retailers, manufacturers and finance providers. The company is based in Colwyn Bay.
Contact details
iVendi Limited
Llys Eirias, Abergele Road
Colwyn Bay
LL29 8BW
United Kingdom
+44 (0) 0345 226 0503