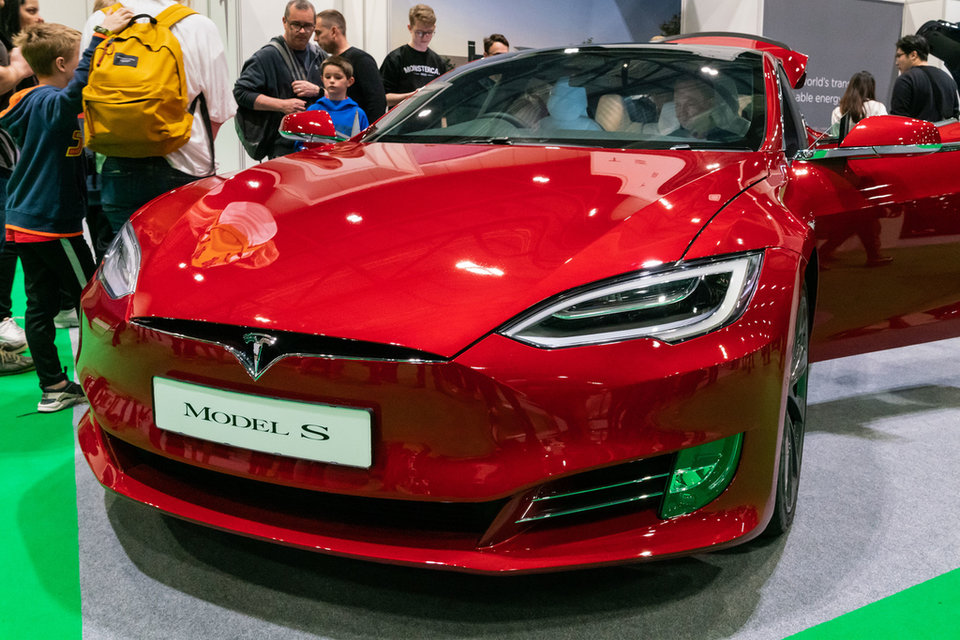 Motor Finance attends the Leasing.com London Motor and Tech Show
Petrolheads (and Electricheads?) descended on the London ExCel Arena for the Leasing.com London Motor and Tech Show in May. Motor Finance reports from day two of the event.
Image copyright: Andrius Kaziliunas / Shutterstock.com
Scroll down or swipe up to read more
The show was spread across three huge halls in the ExCel, showcasing the latest innovations and products that the industry has to offer.
Electrification was the order of the day at the show, with manufacturers such as BMW, Hyundai and Audi eager to show off their latest plug-in products in the suitably dubbed 'Electric Avenue'. MG Motors officially unveiled its first ever electric vehicle, the MG ZS, after announcing its foray into the EV market in March. Expected to go on sale in September, MG claims the car can be charged to 80% from flat in 43 minutes when using a fast charger.
The headline-grabbing Tesla Model 3 was also on display, giving UK customers their first glimpse of the car – which is now available to order, with deliveries due to start later on this year. Elsewhere, the EVolution stand had converted a classic Ferrari 308 GTE into a fully electric car – boasting double the horsepower of its petrol predecessor.
The Live Stage held sessions on the industry's ongoing switch to electric models, including a panel discussion debunking the myths of owning an EV. Arkady Fiedler, who travelled from the tip of South Africa in Cape Town to northern Morocco in a 100% electric Nissan Leaf, was interviewed about his trip, giving the audience an idea of the lengths you could take an electric vehicle to.
The 2019 World Car of the Year winners were also showcased at the event, pointing to a good year for electrification and the British automotive industry which picked up four of the six trophies up for grabs. The Jaguar I-Pace boasted three of those accolades, including the headline 2019 World Car of the Year award, while the McLaren 720S won in the performance category.
This year's supercar paddock featured some of the world's most expensive supercars, including the Bugatti Chiron – available at a cool £1.5m. Accompanying the Chiron in the paddock was two Aston Martin Zagatos, an Enzo and a Koenigsegg among others.
If you didn't want to queue to get a closer look at the supercars, you could head to the live action hall to see them zip around. Stunt driver Paul Swift also intermittently took to the stage, entertaining the crowd with impressive manoeuvres and stunts whilst leaving a wafting aroma of burning rubber in the air.