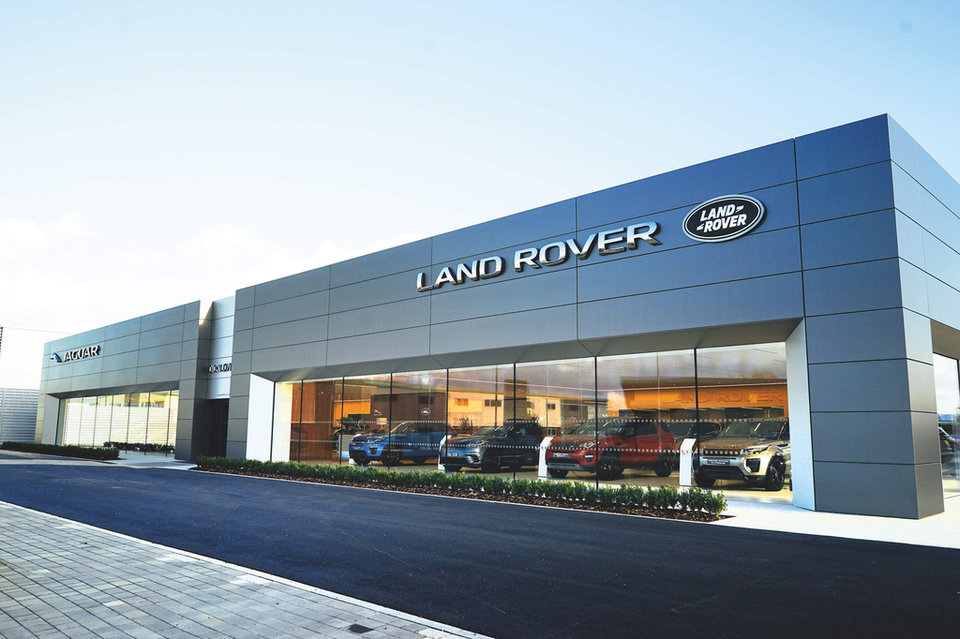 JLR, a globalised brand by as much necessity as choice
The uncertainty over Jaguar Land Rover's future is further turbulence for the UK automotive sector.
JLR could be sold from one non-British parent company to another
Scroll down or swipe up to read more
Dagenham, Swindon, Sunderland and Coventry are all hubs of the UK's automotive manufacturing sector, and all have suffered setbacks in previous months. This has come in the form of new models no longer being manufactured at the plants, job losses, and the precarious finances of the company.
French OEM PSA, which owns Peugeot as well as the Citroen and Vauxhall marques, is reported to be considering purchasing Jaguar Land Rover (JLR) from its Indian owners Tata Motors, according to reports.
While PSA is known to be targeting the car manufacturer known for classically British vehicles such as the Jaguar F-Type and the Land Rover, Tata has denied the reports which also suggest a 'post-sale integration document' is in circulation.
"As a matter of policy, we do not comment on media speculation, but we can confirm there is no truth to these rumours", said a spokesperson for Tata.
Coventry-based carmaker JLR announced in January that it was to reduce its workforce by 10%, a total of 4,500 jobs. JLR has also opened a £1bn plant in Slovakia with more than 2,000 staff and that can build 150,000 cars a year.
"I advised Lord Bhattacharyya last year that Jaguar Land Rover was in a death spiral of its own making, and that Tata would need to fund massive losses and investment now or sell up. The falling sales and losses at Jaguar Land Rover have just escalated since then and Tata have been very quiet whilst considering what best to do for them."
Charles Tennant, former Land Rover chief engineer
The chairman of parent group Tata Sons, Natarajan Chandrasekaran, since his election as chief executive officer in 2009 has openly operated on a mandate of streamlining the entire group and potentially offloading unprofitable companies.
JLR's chief executive, Ralf Speth, said he had met Carlos Tavares, his PSA counterpart, at the latest gathering of the European car industry lobby group in May but they did not discuss any deal.
"I didn't have any discussion about it with him at all."
In its most recent quarterly results, JLR revealed a £3.4bn pre-tax loss despite an increase in vehicle sales in Europe and the US. The company has suffered from economic factors including a Chinese market undercut by copycat 'Landwind' versions of the Land Rover.
Alain Le Gouguec, a spokesman for PSA, said: "On principle we are open to opportunities that could create long-term value for PSA Group and its shareholders."
While there had been some speculation that PSA would look to separate Jaguar from Land Rover in one report from CoventryLive, it was dismissed as unlikely due to the interconnection of the car manufacturing plants. JCB chairman Anthony Bamford expressed an interest in purchasing Jaguar Cars in 2006, but was informed this would necessitate the purchase of Land Rover also.
While any sale of JLR to Peugeot has been discussed almost to the point of it being stated fact, it has also been met with vehement denial from all concerned parties. What is unavoidable is that this is a car manufacturer in trouble, and is facing shaky ground for its UK employment along with Ford, Nissan and Honda.