Has the commuting landscape been changed for good?
Covid-19 drastically altered commuting over the past few months. At first, as people were encouraged to work from home where possible, roads became quieter and public transport usage fell dramatically. Then when restrictions were lifted, more and more people established a healthy mix of working from home (WFH) and from the office when possible. We explore the changing face of commuting with Paul Hanley, managing director of Easirent.
One effect of all this has been that individuals and businesses have now been forced to take a good look at the whole concept of commuting, one that goes beyond the typical train/bus journey. With the pros and cons gaining near equal levels of traction in both personal conversation and the media, one option that has gained an increasing amount viability is car usage.
Despite years of carmakers nervously watching private vehicle usage rates plummet among young people and urbanites, as better public transport and ride-hailing services become the norm, Covid-19 looks to have turned the tide and ushered in a new age of car commuting.
The demise of public transportation
One of the key reason can be traced to government advice on avoiding public transport, whilst also encouraging people to head back to offices and get the economy back on track, leaving many with an all too familiar dilemma - How do I get to work without public transport?
Cycling, walking, and driving were some of the alternatives adopted, however the former two options are not exactly feasible for many commuters. Those of us that still needed the traditional methods will have noticed trains and buses operating differently to comply with new Covid-19 guidelines.
Despite these new measures, many travellers still abstained, citing concerns about their fellow passengers adhering to these guidelines and looked for alternatives. In fact, 56% of the public will be avoiding public transport altogether, with over two thirds (68%) of them feeling especially worried about being near someone after only one cough.
Finance
Secondly in an effort to get people back to work, many companies have started offering employees discounts and financial contribution towards their commutes in an effort to get people back to their offices - Bloomberg have provided their staff £55 a day to return to their offices.

Fears around Covid-19 are set to linger for much longer and we will all be more careful about how we interact with each other.
Now able to consider alternative modes of transport, car rental has become a viable go to mode of transport in the Covid-19 era and could well be here to stay post-pandemic. Since the national lockdown, there has been an uptick in car usage with 2 out of 5 (40%) drivers now using vehicles more frequently than pre-Covid levels.
For those of us who do not own cars but are still keen on getting behind the wheel – car rental has become the perfect solution. Car rentals save users from the financial burdens that come with owning and maintain a car. This means depreciation loss, MOT checks, and insurance premiums and more, making it extremely affordable in the current environment.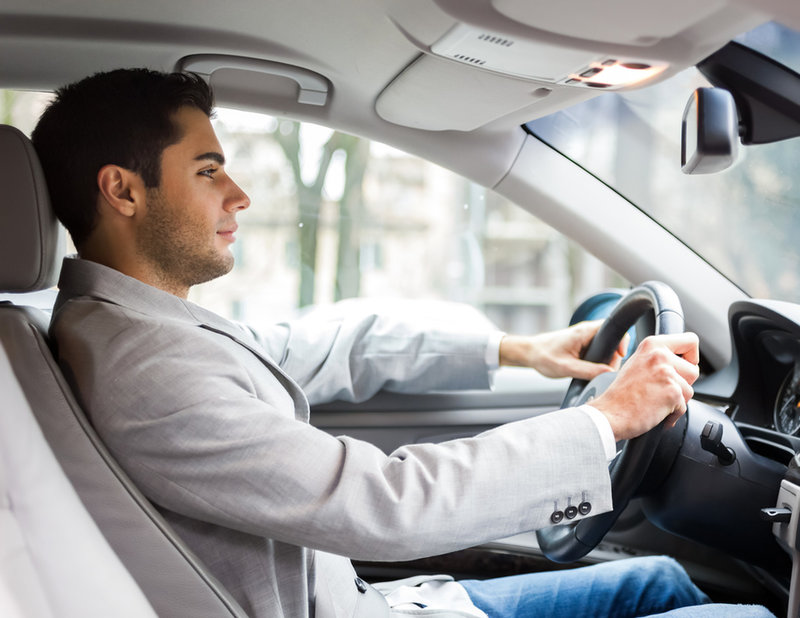 Environmental Benefits
It may feel slightly counter-intuitive to identify car usage as "green option as metropolitan cities around the world have issues with car congestion and high CO2 emissions.
However, this is something car rental can help tackle. Car rental enables groups of people to share rides with each other which means that fewer cars will be on the roads, and by extension, can lead to a decrease in fuel consumption and emission.
Another reason that car rental is good for the environment is that customers will be able to rent smaller and newer eco-friendly cars that would have otherwise been expensive to purchase under normal circumstances.
Social benefits and flexibility
Though it may not feel like it, there will be a time when some of these restrictions are lifted and people can socialise again. However, the concerns and fears around Covid-19 are set to linger for much longer and we will all be more careful about how we interact with each other.
Car hiring gives users the freedom and flexibility to travel at their own pace and time free from the constraints of bus and train schedules. In a time where social distancing measures are still prominent, renting a car enables you to travel safely with whomever you want when you want.
Whilst the Covid-19 health crisis has changed our commuting habits for better or worse, it has also brought forward car rental as the new potential norm for commuting. Many of us would not have considered renting a car to get to work pre-Covid, but it can now be considered a very viable and effective method of transportation in light of its many benefits.
This may be a new dawn for commuters and step away from the more traditional modes of transportation that many of us have previously been so accustomed to.