Beijing successfully steering China's recovery to EVs
The recovery of the Chinese market has been led by a rebounding economy and proactive government policies aimed at encouraging automotive sales. Beijing has set the economic conditions for China's rapid vehicle market rebound. A huge government stimulus programme allied to low interest rates, credit availability and incentives for purchase lifted vehicle demand in the second half of 2020. GlobalData's Dave Legget writes.
Data from the China Association of Automobile Manufacturers (CAAM) shows total vehicle sales in China last year declined by just 1.9% to 25.3m units.
Strong sales at home will reduce unit costs for Chinese manufacturers and provide much-needed funds for investment. This is especially important as manufacturers face higher investment costs in advanced technologies such as electrification.
Sales of electric cars are picking up especially strongly in China's automotive market recovery that gathered pace in the second half of last year.
Sales of new energy vehicles (NEVs – battery electric vehicles and plug-in hybrids) jumped by almost 50% to 248,000 units in December and by close to 11% to 1.367m units over the full year – including 1.116m fully electric vehicles and 251,000 plug-in hybrid vehicles.
China is by far the largest market for electric vehicles globally and its prominence is expected to grow in the coming years. Ye Shengji, deputy secretary general of the China Association of Automobile Manufacturers (CAAM), has said he expects NEV sales to jump by almost 40% to 1.8m units in 2021, with consumers becoming increasingly willing to buy electric vehicles as battery reliability and range continues to improve.
Beijing has put a number of subsidies in place for NEVs until the end of 2022, including an exemption from the 10% sales tax, to help drive demand. Municipal governments and state-state-owned enterprises are also being urged to drive EV sales up.
In addition, consumers are seeing a wider range of EV models, specifications and prices, while rising volumes also mean the cost of key components such as batteries is coming down.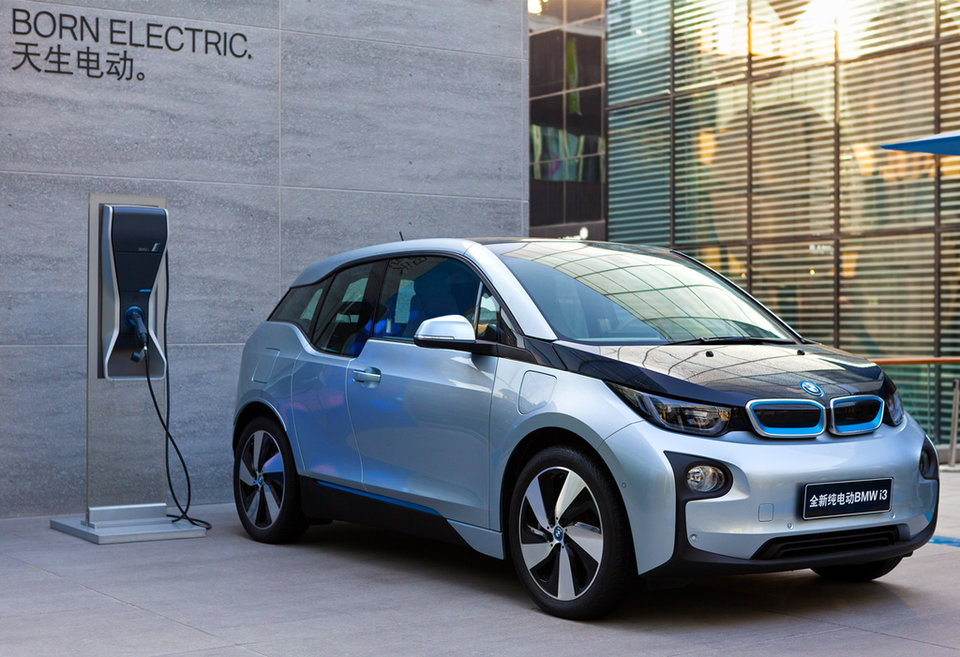 Credit: testing / Shutterstock.com
Premium brands such as Tesla, Xpeng and Nio have helped raise the overall image of the electric vehicle segment in China and still account for most sales, but smaller, low-cost EV models from local manufacturers – such as the Shanghai-GM-Wuling Hong Guang MINI EV – are contributing very significantly to recent market growth. The 120km-range variant is priced at just US$4,400, making it the cheapest EV on the market, while the 190km model costs US$5,600. The model is helping to fulfill rising post-pandemic demand for low-cost personal transportation, particularly among young urban professionals.
Other popular low-cost models include the Great Wall Ora R1, priced at US$8,650 and with a range 300km; SAIC's Baojun E-series priced at between US$9,200 (for the 160km model) and US$12,000 (for the 270km model); and the Chery eQ with prices starting at US$9,200 for the 200 km range model.
NEV sales in China are forecast to rise to 5-6m vehicles by 2025, in line with the central government's target for NEV sales to account for 20% of total vehicle sales by 2025. The government late last year said it wants EVs to become the main segment of the passenger vehicle market by 2035.

Beijing is seizing the opportunity to get ahead on the global stage while meeting growing demand for low-cost and cleaner transport
The direction of travel looks clear. Further out, Beijing is shooting for a hefty slice of the global electric vehicle market. For now, it is building a strong foundation of volume - allied to technology and manufacturing investment - in China.
EV components such as batteries are also an important part of a picture that shows growing sector coordination. For example, internet giant Alibaba is planning to launch an electric car with wireless charging under a new brand and JV formed with state-owned SAIC Motor (the JV called Zhiji Auto).
The new car, unveiled under the brand name IM (for "intelligence in motion") features an advanced solid-state battery from Contemporary Amperex Technology (CATL), China's largest battery maker, and chips from Nvidia. Alibaba will start taking orders for its first car in 2021. An e-SUV is set to follow.
Search engine giant Baidu is also planning to work on EVs with Geely. Cash rich Chinese tech giants can specialize in smart software and AI, while the automotive partners take care of manufacturing and vehicle engineering.
As it emerges relatively early from the pandemic, Beijing is seizing the opportunity to get ahead on the global stage competitively while also meeting growing demand for low-cost and cleaner private transport from its urban middle classes.