A last-mile alternative? E-scooters off the mark in Bristol
Despite launching in Bristol less than a year ago, Voi electric scooters have quickly become part of everyday life in the city. Anita Senaratna reports
Micromobility is already a popular option in Europe and Asia, but it's still a relatively new concept in the UK.
Voi Scooters were introduced to the streets of Bristol in October 2020 as part of a wider trial of the vehicles led by the West of England Combined Authority.
The trial initially had a later start date, but Bristol City Council made the decision to fast-track it during the pandemic as an attempt to provide a more socially-distanced mode of transport. The scooters are also part of the council's efforts to reduce air pollution and carbon emissions and make Bristol a carbon neutral city by 2030.
Air quality in Bristol has historically been above WHO recommendations. In 2016 it was estimated that approximately 300 deaths each year in Bristol could be attributed to air pollution, which accounted for 8.5% of all annual deaths.
In recent years, the city has introduced numerous initiatives to get more people walking and cycling. In 2008, Bristol was named the UK's first cycling city, and its cycling infrastructure has only grown over the years. Figures from 2020 indicate that over a quarter of Bristolians ride a bike at least weekly, with 11% of people cycling to work daily. However, 70% of Bristolians still feel that traffic congestion is a problem in their area.
Necessary change
A study conducted in 2020 by the University of Bristol revealed that 51% of journeys completed in the city are by car, 19% are by public transport and 30% are by active travel such as walking or cycling.
For Bristol to achieve net zero by 2030, car journeys would need to drop down to 20%, while public transport and active travel would need to be at 25% and 55% respectively.
Although air pollution is still a concern for locals, Bristol's air quality has improved. According to online air quality platform IQAir, Bristol's current air quality ranges from 'Moderate' to 'Good'. The main source of Bristol's air pollution is PM2.5, which is most commonly created by burning wood and by diesel powered vehicles.
Voi Technology has estimated that around 370,000 car trips have been replaced since the beginning of the trial, reducing over 200 tonnes of carbon emissions
Mike Hawes, SMMT chief executive
To combat these emissions, Bristol City Council is developing a Clean Air Plan to bring air pollution within legal limits as soon as possible. As part of this plan, it will be introducing a Clean Air Zone in Bristol in summer 2022 which will impose fines on certain high-polluting vehicles entering a designated zone in the city centre.
The scooters have been touted as a solution to the 'last mile problem' – a dilemma faced by commuters who don't live within walking distance of public transport. One of the key findings in Voi's report was that train stations were among the most popular start and end destinations for riders, which would suggest that the scooters are a viable solution to this problem.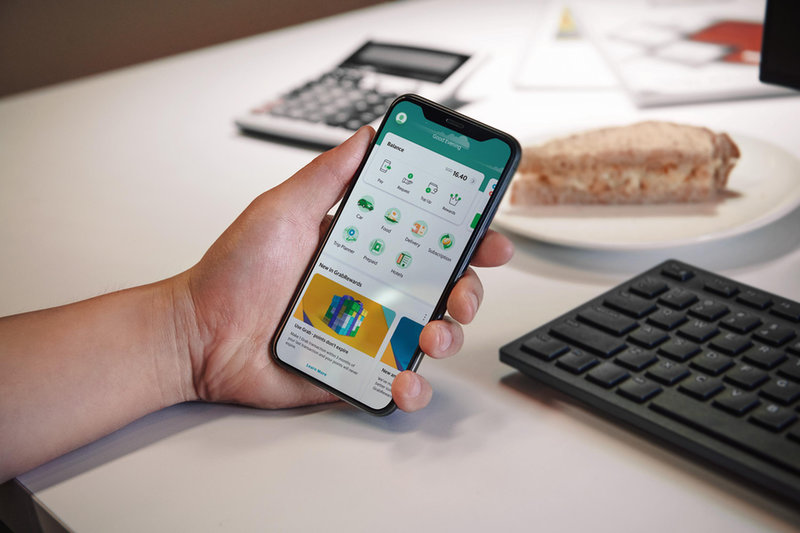 Backlash
Despite the popularity of the e-scooters, the trial has faced some backlash from locals. There have been several complaints about scooters being parked carelessly, vandalised or thrown into rivers, and the risk to pedestrians posed by some of the more reckless riders.
There is also some debate about the real-life environmental impact of the scooters. A recent study found that e-scooters still produce a significant level of carbon emissions, though their impact overall is still lower than that of cars.
Voi has been working with local authorities in cities running e-scooter trials to develop policies and regulations around their use. The company has also introduced a humming function on newer models to alert pedestrians to their presence.
Voi says it has been a climate-neutral company since 2020. The company has made several design changes to the scooters over time to make them more sustainable, such as introducing replaceable batteries.
Voi also states that it reuses spare parts wherever possible and gives decommissioned scooters a second life through their resell scheme, Voi Resell. With regards to emissions they cannot yet avoid or reduce, these are offset through their partner company EcoAct.
The scooters have made a significant contribution to reducing the city's emissions. According to data gathered during the 12-month trial, more than 3m kilometres have been travelled on the e-scooters so far, mostly in city centres. Voi Technology has estimated that around 370,000 car trips have been replaced since the beginning of the trial, reducing over 200 tonnes of carbon emissions.
Although the e-scooters have proved to be a viable option to reduce emissions, the trials have highlighted issues that still need to be resolved both at a company level and at a local level.
Main image credit: Karolis Kavolelis / Shutterstock.com