Why improving applicants point to increased levels of online motor finance
At iVendi, we've just compiled some figures that we believe tell the remarkable story of how the used car, van and motorcycle sectors have responded to the pandemic.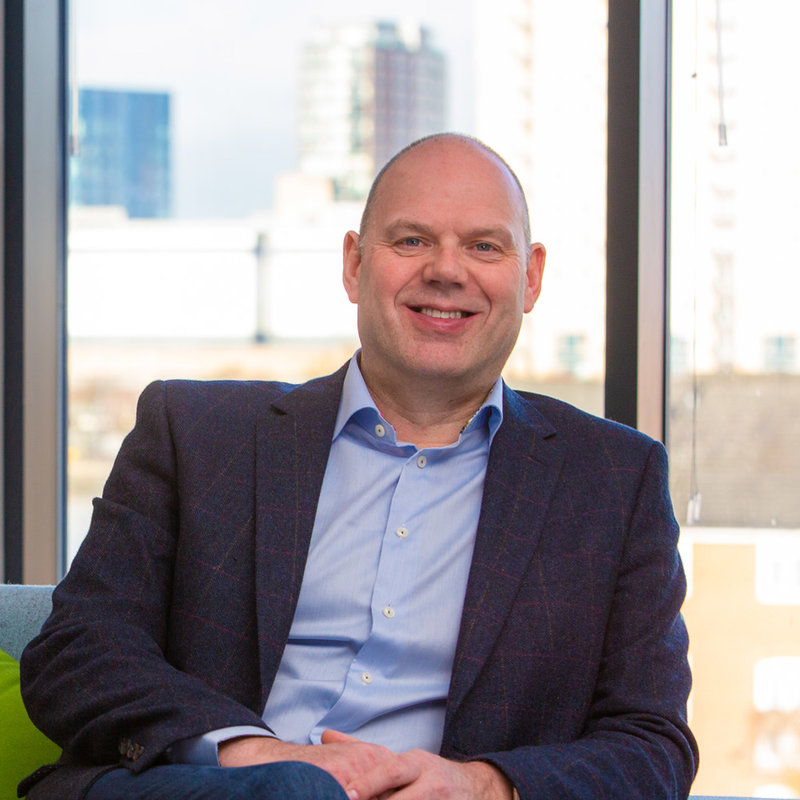 James Tew, CEO of iVendi. Credit: Ginger Pixie Photography
In common with most businesses, we've spent the entire period since the start of the pandemic carefully scanning the sectors in which we operate for trends that will help us to understand the direction they are taking in these unprecedented times.
One of the most interesting has emerged in the last few weeks, with the finding that the quality of online motor finance applicants appears to have improved in recent months as pandemic lockdowns eased. Finance checks by aspiring car buyers through our Convert product – part of the iVendi Connected Retail range detailed on this page - show an increasing number of potential hire purchase and personal contract purchase deals assessed as likely to be approved.
The detail shows that in January 2021, 50% of these checks were categorised as green, meaning there was a high propensity for approval; 20% as amber, indicating medium propensity; and 27% as red, showing a low propensity. However, by June, this had shifted in a noticeably positive direction to 55% green, 18% amber and 24% red.
We launched Finance Checking almost seven years ago to allow car buyers to see their likelihood of being approved online by specific lenders for motor finance providers without leaving a footprint that is visible to lenders on their credit file. It uses variables such as loan to value, bureau data and applicant details along with lender finance product rules to provide a very accurate indication of each applicant's likelihood of being approved for an application.
Taken in its totality, the product provides a useful snapshot of the quality of motor finance applicants in the market at any point in time and currently, the figures very much suggest that we are seeing a greater number of creditworthy car buyers emerging right now.
There is perhaps no single explanation for this but the most immediate, based on anecdotal evidence, is that we are seeing serious buyers re-enter the market who had been waiting for showrooms to reopen in April because they saw a test drive and a traditional in-person sales experience as an essential part of the customer journey.
However, there is also a longer term and potentially more important movement underway, that the quality of online applicants has been gradually improving over many years. If we track through historical Finance Checking data, this is very much apparent and, if you further attempt to cut through the statistical noise caused by the pandemic, our view is that this trend is accelerating.
This development firmly underlines the argument that online channels are more important than ever to motor finance in the post-coronavirus period. While the quite dramatic spikes in online activity in the used vehicle sectors that we saw during successive waves of lockdowns are not going to continue into the new normal, the market will stabilise well above levels seen before the pandemic.
Indeed, by the end of this year, we believe that there will have been substantial growth in both the quality and quantity of online applicants compared to the beginning of 2020.
The iVendi connected retail range
ENGAGE is designed to help consumers find the right vehicle. It rewrites the rules for online car, van and motorcycle search. Instead of rigid dropdown menus driven by the assumption that people already know which model they want, it uses the natural language adopted by the majority of vehicle buyers, narrowing their enquiry rapidly and successfully.
CONVERT facilitates the process of transforming initial online consumer interest in a vehicle into a sale with key features including a reservation tool, finance eligibility checking, finance application processing, multi-lender quoting, and consumer-centred finance product information and videos.
TRANSACT develops online consumer interest in a specific vehicle through to a final transaction while managing the complexities of the sales process. It also enables Digital Deals to be created online in the same way as a face-to-face conversation with flexible negotiation over price, finance and other key factors such as value added products.
About iVendi
Founded in 2009, iVendi is an award-winning software company, providing an integrated sales platform for vehicles and financial services in the UK and internationally. Our innovative digital solutions make it easier for retailers to sell and consumers to buy vehicles online and in the showroom.
Used by vehicle retailers, finance lenders, and vehicle manufacturers, iVendi's connected retailing solutions provide a complete customer journey from vehicle search to purchase with a focus on ease of use, compliance, and data security.
The company's products engage with over five million consumers every month, generating highly qualified finance leads for more than 10,000 dealership users, which translate into over £3 billion of vehicle sales every year.
iVendi is based in Colwyn Bay, North Wales.
Contact details
iVendi Limited
Llys Eirias, Abergele Road
Colwyn Bay
LL29 8BW
United Kingdom
+44 (0) 0345 226 0503