Sponsored by NETSOL Technologies
The Switch from Car-as-a-Service to Battery-as-a-Service
Disruption and innovation have always run side by side in the automotive industry. In recent years, consumers have started adopting subscription-based models for car ownership and it has changed the dynamics of the entire automotive market.
Following in the footsteps of other industries such as the media, hotels and food, consumers now expect an on-demand service from the automotive industry, with a vehicle available at the click of a button. Thus, the Car-as-a-Service (CaaS) model has begun to edge towards mainstream acceptance, with consumers being able to switch to a pay-per-use or pay-per-mile or hour model for cars and vans.
One of the main drivers of CaaS is consumers' comfort with the idea of car-sharing, majorly because it is viewed as a way to reduce emissions. The dangers of climate change and the significant contribution to total emissions from cars, mean the automotive sector is aware of the need for a successful transition to a more environmentally friendly future. One way of doing this is by exploring electric vehicles (EVs), which in itself does not mean giving up on car-sharing. According to the Natural Resources Defense Council (NRDC), people are switching to EVs in the attempt to reduce carbon emissions. Furthermore, in order to aggressively reduce carbon emissions and offer a sustainable and affordable solution, people are willing to implement car-sharing in the EV market.
In its latest report into the electric car market, Electric Vehicles: Setting a course for 2030, consulting firm Deloitte suggests that by the end of the decade electric vehicles (EVs) will account for close to a third of all car and light van sales globally. This global picture hides significant regional variation, with China expected to be almost half electric by 2030 and some European countries (Norway and the Netherlands) already close to or over 50% market share for EVs.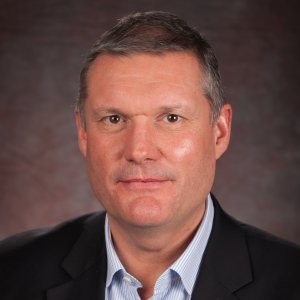 Chris Tobey, Global Sales Director, Wholesale Finance Solutions at NETSOL Technologies
The Dynamic Electric Vehicle Market
The transition from gasoline-powered vehicles to EVs has not been smooth, and there remain considerable consumer concerns and hesitation. These concerns focus primarily on issues such as range and the time to charge, but according to the Deloitte report, they also include concerns over safety and the cost of EVs. In simple terms most people now being asked to consider the purchase of an EV already own a car and many do not want to purchase EVs because they are unaware of the benefits, while being more aware of the costs and downsides. However, bans on the sale of new gasoline-powered cars coming into force across various markets, as more governments pursue net zero policies, will force more consumers to take a second look at switching to an EV.
What's clear is that the strong global focus on achieving net zero emissions means more people than ever are interested in finding a sustainable alternative to existing gasoline-powered vehicles. The switch to EVs present plenty of options for consumers, with more models entering the market all the time. But there was something of a false dawn, with early adopters burned by the experience of owning an EV. The first wave of EVs produced by mainstream manufacturers arrived when there was a limited charging infrastructure and keeping the battery charged was a hassle. To compound matters, these early EVs had limited range and required charging more often. It didn't take long for early adopters to start switching back to gasoline-powered vehicles. Research shows that 1 out of 5 EV owners switched back to gasoline powered cars because of the charging inconvenience.
Covid-19 and the Demand for EV
In spite of these challenges, and thanks to help from government subsidies and improvements in the EV models on offer, demand for EVs has continued to grow steadily. In 2020, the Covid-19 pandemic disrupted all aspects of the global economy including a drop in car sales that was greater than during the financial crisis of 2007-09. But the longer-term trend remains positive, with adoption for EVs accelerating. These are connected cars, with increasingly smart charging technologies, they can reduce emissions, save money and are increasingly fun to drive as well as being practical.
Notwithstanding lockdowns and the pandemic, EVs continue to benefit from government support. In 2020, incentives for EV purchases increased, battery costs declined, model choice improved, and the implementation of new technology excited more buyers. The result was that the first four months of 2020 saw 90% more EV sales than the same time the year before, making 2020 a record- breaking year for EVs. There are more EV charging stations installed in cities and all around the world, while manufacturers are partnering with home-charger providers, offering subsidized installation and other deals to encourage users where possible to install a domestic charging point.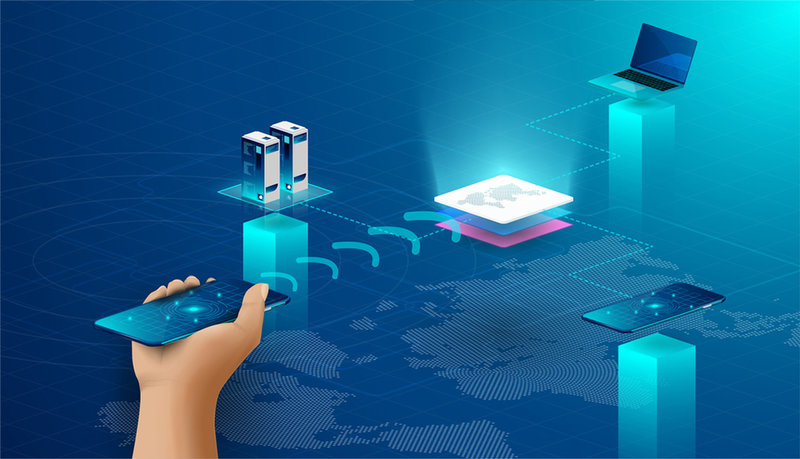 Innovation of Battery-as-a-Service
There remains a substantial roadblock, namely the price of many EVs (even after subsidies), which is largely a reflection of the high cost of manufacturing. Even though sales are growing, the number of units sold makes it tough for car makers to benefit from real economies of scale. The demand for EVs is clear, but governments need to play a very active role in order to encourage mass production and help more drivers make the switch from conventional vehicles to EVs.
In 2013, Tesla introduced a battery swapping model but after two years it abandoned the service. Then, in 2018 Nio, a Chinese EV car manufacturer which promotes itself more as an innovative lifestyle brand than a car company, introduced its first battery-swapping station in China. There were many who doubted why Nio was bothering to test a service that had failed for the more established Tesla. But since its launch, Nio has successfully swapped 2 million batteries, giving power to 400 million emission-free kilometers.
Battery swapping, also known as Battery-as-a- Service (BaaS), refers to the ability to swap an empty battery for a fully charged one. The old one is recharged and offered back to another driver when full. It can be a useful service for times when you're on empty but don't have the time to wait for a battery to charge. BaaS removes the hassle of waiting at a station for hours to charge your own car battery.
It's an appealing idea. The reason it failed for Tesla may be more to do with timing. The EV market was just too new. Around 25,000 Teslas were on the road and the EVs accounted for 0.4% of the total auto industry. When shutting down the service, Elon Musk mentioned the driving factor for discontinuing BaaS was a combination of lack of consumer interest and the growing Tesla Supercharger network, which allows consumers to fill a battery without having to wait as long.
Since its launch, Nio has successfully swapped 2 million batteries, giving power to 400 million emission-free kilometers.
Nio pitches several benefits for BaaS, most notably the 3-5 minutes required to get a fully charged battery compared to 75 minutes required to fully charge the vehicle via superchargers. With the BaaS model, consumers can also purchase a car without a battery, which decreases the price of the vehicle.
Several other auto companies have been shifting towards the BaaS model. Ample, a US-based EV battery swapping startup, has launched a battery-swapping station. With the help of robots, the depleted batteries are removed and fully charged batteries replaced in under 10 minutes. These are small modular batteries that are convenient and easy to swap. These batteries can be used in most EVs.
With the advancement of technology and continuous innovation in the EV industry, it is clear there will be new developments coming soon. But whether battery-swap stations remain a long-term feature of the market or end up a fad from the early years of EV, is yet to be seen. As for now, the BaaS model has attracted almost as many new consumers as the rush to CaaS model did before it. And regardless what happens to BaaS, the future for EVs looks bright.
Contact details
NETSOL Technologies
40 Gracechurch Street,
London, EC3V 0BT