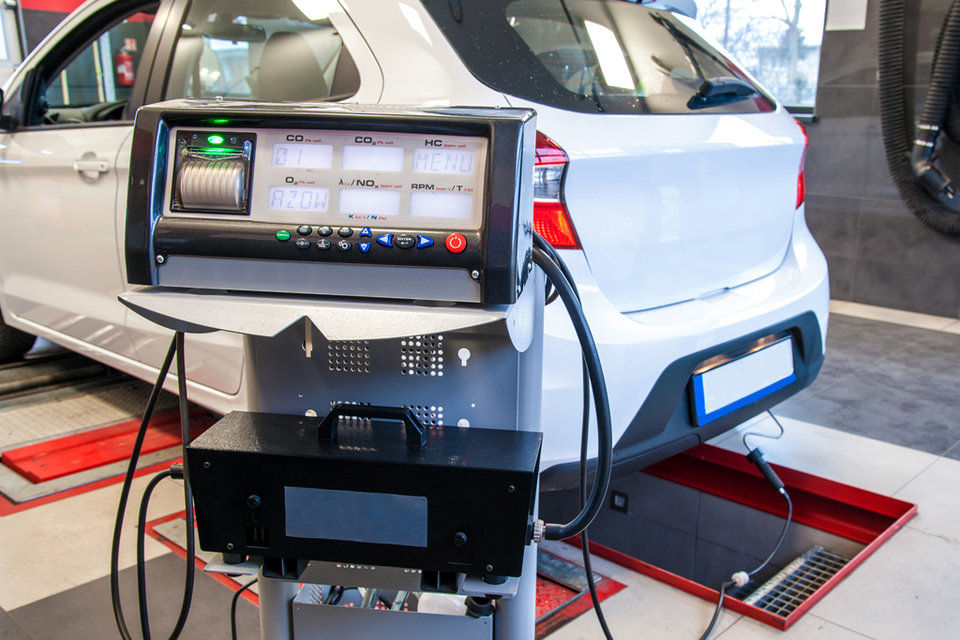 WLTP has created a bottleneck for car sales. Here's why.
Since September, all cars sold in the UK and in Europe need to be compliant with the new WLTP emission testing procedure. Testing backlogs have already begun plaguing carmakers' supply chains
Scroll down or swipe up to read more
This August brought a bit of a surprise for Britain's motor retail landscape. The summer usually brings a lull in sales, ahead of the big plate change in September. Not so this year: while absolute numbers – little more than 95,000 vehicles sold – were still low compared to the annual average, the year-on-year increase was a noticeable 23.1%, with petrol sales going up 39% and alternatively-fuelled vehicle (AFV) sales almost doubling to 8,000 units.
Analysts' consensus was that the jump has not been driven by a miraculous consumer spending frenzy, but by manufacturers' retail strategies as they face the introduction of WLTP emission testing procedures. Starting September, all vehicles sold to the public have to be tested under the WLTP protocol, and carmakers are reportedly hurrying to get pre-WLTP stock out of the showrooms – either by selling it as soon as they can, or by pre-registering vehicles en masse, as VW has reportedly been doing in Germany, according to Reuters.
But the efforts seems not to have been enough to hedge against supply issues: the summer bonanza was quickly offset by September's massive 20.5% drop in new car sales – 87,000 vehicles less from last year.
"You got to put August into a little bit of context," Philip Nothard, head of external communications at Cox Automotive, told Motor Finance in September. "In number terms, it is a low-volume month, as we know, and if you look at the top ten manufacturers in terms of year-on-year volume growth," the top ten manufacturers by market share are the ones responsible for the big jump.
What August afforded, according to Nothard, was an insight into not so much consumer behaviour or confidence, but rather into what is going on behind the scenes in an industry that is already having to deal with tougher emission stances across Europe, uncertain demand outlook and the reputational fallout from Dieselgate. And this is not just a diesel issue, or even a fossil fuel one: there are electrified vehicles that have simply not been tested under WLTP, and those are non-compliant as well, says Nothard.
"The final quarter is going to be very, very tough for certain manufacturers," Nothard said. "Not all, because some of them are fairly comfortable with where they are. But there are going to be some manufacturers that are going to have stock supply issues … Some [manufacturers] are ahead of the game, but some of them are not."
"The final quarter is going to be very, very tough for certain manufacturers."
Nothard said dealership orders have been taken that may end up not being fulfilled in the UK until next year. August was a taste of how WLTP may impact supply chains, but as September has shown, the longer game will be in the year-to-date, as "manufacturers who got products that meet WLTP registration … can't get through the testing, because everybody was doing this last minute."
Nevertheless, WLTP has not yet grown to be such a big issue that it is the first driver of manufacturers' decisions, Nothard said. Part of each brand's retail strategy has been and will be based around "strictly market share decisions, and some of it will be [driven by] stock issues".
WLTP may have acted as a bottleneck for big manufacturers, favouring smaller rivals. But for the incumbent companies, it is only one piece of the market strategy in each country. "Activity in contract hire and leasing, some of the activity on registrations … are the big [drivers] of the big manufacturers, rather than WLTP," Nothard said. "A lot of the activity will be partially down to market share commitments and strategy, rather than anything else."
That is not to say consumers will not feel the impact of the new emission testing standards. But that will be through a ripple effect throughout the supply chain: "Consumers don't really care, because consumers at the end of the day just want a car. What's happening here is that the cars are becoming not available. There is a lot of holdback at the testing stations, which is causing problems as well."
"What's happening here is that the cars are becoming not available. There is a lot of holdback at the testing stations."
The used market may be prima facie shielded from any effect, as cars that are already on the road do not need to undergo any testing. But it is only a matter of time before the issues the new vehicle supply trickle down to the second-hand segment – a setback for what has otherwise proved a very resilient market in terms of market growth and retail values.
"Our [Cox's] wholesale data says that supply is going to be tight for the rest of the year," said Nothard. "At the same time, what you have is this growth of used cars supermarkets, and consolidation of franchised dealers. They're all focusing on used cars at the same time that product [availability] is going to be slim.
"If you think about the consumer market around PCP – which is a very good source of used cars for the retailers – if the cars are not available or have got late delivery … the dealer can try and look after the customer, [but] it does not create the part-exchanges that the dealers would have normally seen at the start of September in previous years." With part-exchange options in shortage, he says, dealers will end up having to tap in the wholesale market, further adding pressure to an already tight supply.
"Everyone is focusing on used cars at the same time that product availability is going to be slim."
WLTP will cause problems for some – that much is clear. But it will hardly be big enough to bring about a radical repositioning of the motor retail industry. Absolute numbers matter only to a certain extent – the big decisions will continue to be made based on market position, with WLTP an inconvenience at most. "That's what the shareholders are looking at, that's everything," said Nothard. "A growth or decline in September doesn't really matter. It's about market share."