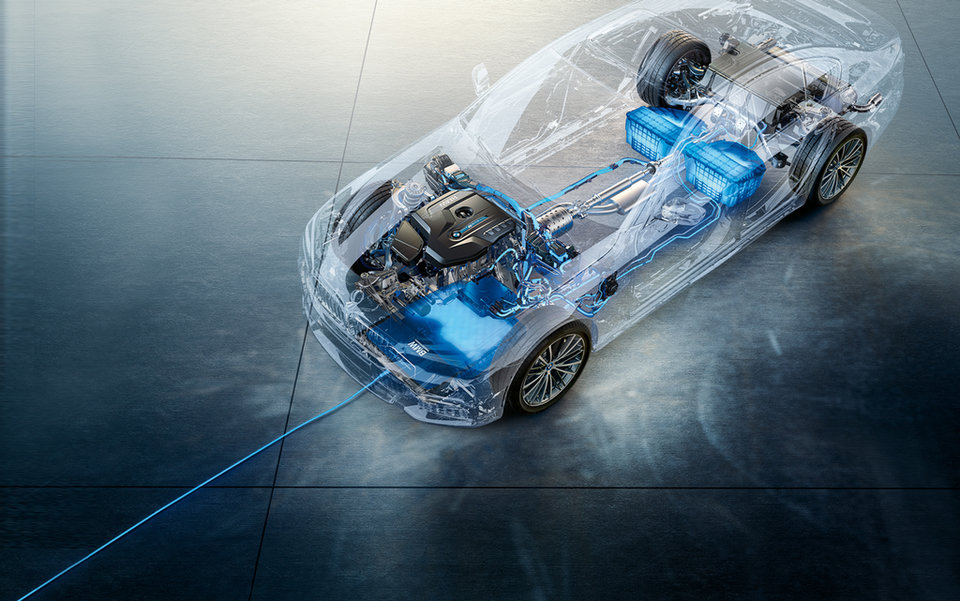 Electric powertrains: who is doing what?
Tesla is not the only game in town anymore
Scroll down or swipe up to read more
Manufacturing and volume problems aside, Tesla has long been the envy of other manufacturers when it comes to electric powertrains. Its engines' torque provide top-of-the-range acceleration, and their autonomy – clocking in at just under 300 miles for the least efficient model – is pretty much unmatched.
Nevertheless, engineers at carmakers and beyond have not been sitting idle. Here's a rundown of some of the recent and most high-profile entrants in the electric engine race.
Toyota has enjoyed worldwide success in the hybrid segment since introducing the Prius in 1997, but it has been lagging behind rival Nissan when it comes to pure electric vehicles (EVs). The company had a stake in Tesla once, but sold it in mid-2017.
Toyota has since joined forces with Mazda, parts make Denso and, in India, Suzuki to develop EVs, and plans to introduce ten new models by the 2020s. The Japanese carmaker has also been looking into hydrogen-powered cars.
Korea's Hyundai, meanwhile, has focused on developing fuel-cell EVs as an alternative to battery-powered vehicles. As the cost of cobalt and similar materials used in batteries rises, it hopes the alternative technology, despite looking identical from above the bonnet, will give it an edge when it comes to production costs.
In Europe, Volkswagen's badge as the world's biggest carmaker is under threat from a sluggish transition from its scandal-tainted diesel engines to EVs. Rather than rely on purely in-house research, the Wolfsburg company may be trying to acquire third-party business that show potential: in September, it has funnelled $100m (£76.3m) in California-based QuantumScape, a manufacturer of solid-state batteries. VW was already an investor in the business, and the two have already set up a joint venture for industrial-volume production of batteries.
Volvo parent Geely was a third-tier manufacturer throughout the noughties. Then came the acquisition of the Swedish carmaker from GM in 2010, and the Chinese company has been setting his ambitions ever-higher, including in EVs.
Within the next 7 years, the company plans to launch some 30 electrified models across its brands (which include Lynk & Co., whose name has ruffled the feather of Lincoln parent Ford). It is developing alternative fuels, fuel cell and pure electric powertrains.
Also coming from China, but a more unlikely Tesla contender than Volvo, is NIO, an EV start-up that despite having only produced a couple of concept cars and not having delivered a single vehicle, has already IPO'ed on Wall Street.
The stock exchange float raised some $1bn – pretty good for a company that has reported a $759m loss in 2017. With a book of – it claims – 17,000 orders for its £65,000 SUVs, it remains to be seen what NIO can actually achieve.
The ones you don't expect
More than eyebrow was probably raised when Dyson, the UK company best known for its vacuum cleaners range, said it was entering the electric. Nevertheless, this is still a top engineering company we're talking about – one that has funnelled some $2bn into electric car research. Just like Toyota and VW, it is working on solid-state batteries, which should set it apart from other competitors in the EV space.
Finally, perhaps the last entrant any analyst or market expert expected was Russia's Kalashnikov. Yes, that Kalashnikov. The AK-47 manufacturer – whose product, to be fair, go beyond spray killing machines: they also include aircraft cannons and military drones – recently unveiled a concept electric car reminiscent in looks of Soviet-era Lada cars, which it wants to compete with Tesla. That an arms maker should get into EVs has attracted the derision of some – but who knows, it might just be the bang for the buck.