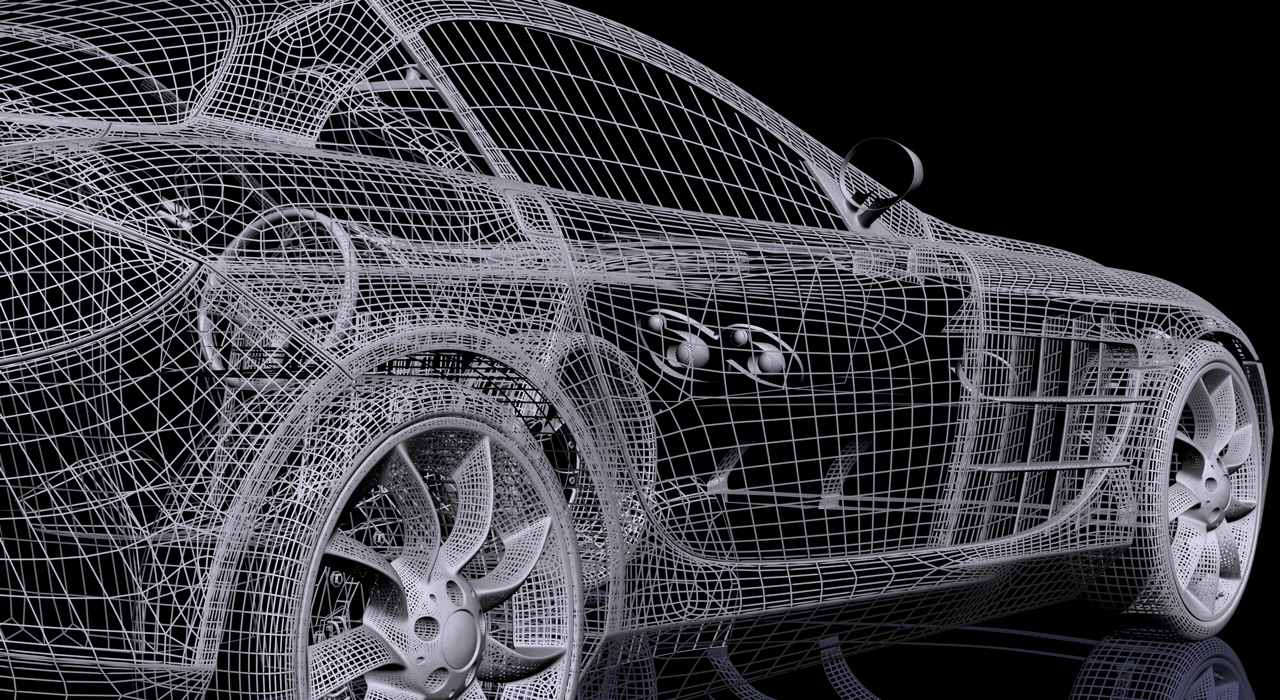 Why the Car Industry Needs to Adopt the Netflix Model
Transparency and simplicity are not adjectives typically associated with getting a car. Georg Bauer is looking to change that by co-founding a new startup called Fair, which lets customers get a car right on their phone, sign for it with their finger, and return it any time. He sits down with us to discuss the need for a disruptive new approach in auto finance, and why car shoppers are demanding to get a car the same way they buy everything else—on their phone and on their terms.
Scroll down or swipe up to read more
what is the current state of play for the auto finance world?
The auto finance sector has been one of the world's truly great economic engines, and has helped more than a billion people on this planet to realise the dream of personal mobility. Roughly 90 percent of cars are financed in one way or another, so auto finance's role in people's lives is fundamental. At the same time, auto finance has not kept up with the innovation we've seen in other industries, sticking to mostly incremental improvements that have allowed the current financial model to stay largely intact. But now we are at a turning point as the entire auto industry faces dramatic change from autonomous and electric vehicles, ride-sharing, car-sharing and so on. So there needs to be a fundamental, disruptive new approach in how cars are financed.
What is the car-buying process of the future?
In one sentence: "It has to be digital." The auto-buying process has to become seamless, paperless, convenient and pleasant. Buying a car should be as easy as streaming a movie on Netflix. The technology is there, so let's make it happen.
Is there a car-buying app from a consumer perspective that could be used?
No, there wasn't - until NOW! There are apps that help people shop for cars, websites for pricing data, and digital platforms that provide financing. But all of these solutions eventually end with the customer going to a dealership to handle the same old paperwork in the same old way it's always been done. Only the Fair app took the approach: "OK, let's start with the consumer first and put the technology to work." So with Fair, consumers are able to get their car entirely on their phone!
What is the consumer perspective?
The consumer perspective is clear: 80 percent of them don't like going to a dealership—and Millennials are saying they simply won't go. Having been in the auto industry 30-plus years, this is extremely difficult for me to hear. After all, buying a car should be a pleasant experience! But to people accustomed to handling transactions digitally from wherever they are, the process is aggravating, it's bureaucratic, it's time-consuming, and it's anxiety-creating. This has to change. Consumers expect a car-buying solution to be paperless, seamless and on their smart phone. That's where the process of getting a car belongs in this day and age.
What are the next trends around fair treatment of consumers?
From my perspective, what consumers deserve is transparency and fairness. This means they know precisely what they are getting when they sign an agreement — not hidden fees and surprises. The consumer should have an all-in-one monthly payment that accounts for all their transportation expenses: the car, registration, maintenance, roadside assistance, warranty, even insurance. Put it all in one place and show them exactly what they're paying for.
Is price haggling an international problem?
It most definitely is. Surveys show that consumers feel taken advantage of and therefore don't enjoy the process. A consumer shouldn't have to haggle to get a fair deal; it should come to them that way right up front. The dealers are not to blame; it's just the process. But it has to change because no other industry would make their customers go through what current auto buyers have to.
Will there be a place for dealers?
Of course, but their role will change—just like all other aspects of the auto business. Dealers who buy into long-overdue digital improvements will be around for the long haul. None of us can cling to business models that have been around for several decades and hope consumers will simply tolerate them. Dealers have to be open to technology and really buy into an improved overall customer experience.
Do you think that the funding process for dealers using technology can in itself increase turnover and profit?
Absolutely. First of all, they will be able to provide a better customer experience, which leads to increased loyalty. If the customer has a good experience, they will to return to that dealer. Also, a dealer's own processes will benefit from technology. When all the documents that go along with the cars are digitised, dealerships will improve their efficiency. If they can free up time from these manual tasks, dealer staff can spend more time with the consumer and on building business.
No one likes to change their processes. What would you say are the key advantages of integrating a dealer management system?
Like it or not, no change is not an option. For a hundred years this industry has created amazing products, but the focus has primarily been on engineering and manufacturing. Now the board of every auto company is scrambling to figure out how to incorporate all of these emerging technologies into their strategies. This is not a question of "Should we go left or right?". There are countless decisions we all need to make right now—especially dealers. If dealers embrace change, their processes will improve and they'll be able to provide a better customer experience. If they refuse to change, it puts their future at risk.
Would you say companies like NETSOL have already started this process? Are they a long way down the track?
NETSOL has invested in the future with a ground-breaking system, Ascent. We know that the processes of the future have to be different. I very much see NETSOL as a leader in the automotive finance space. It has over 30 years of experience in the auto industry, has long-established partnerships, and is a leading software provider in Asia. And now with Ascent, it has a state-of-the-art solution to manage finance and leasing operations.
What is the future of car ownership?
Buying a car should be a pleasant experience. It should be seamless and offer all the transparency that a consumer deserves. We have to provide the consumer a flexible ownership model. Loan terms of five, six and seven years should be a thing of the past. Car as a Service—which includes the ability to return the car at any time—is the future. It offers the flexibility of a rental with the low monthly payment of a loan or a lease, without the long-term commitment. Consumers shouldn't be stuck with a depreciating asset that has an uncertain future value. They should be able to drive what they want, for as long as they want, for a transparent monthly payment, and turn it in any time. Period.
Georg Bauer has more than 30 years of experience shaping financial services for leading car companies on a global scale, and is widely recognized as an innovative leader in auto finance. He is the Co-Founder and President of Fair, an app that lets customers get a car entirely on their phone and return it any time in a paperless, end-to-end experience that's simple, transparent and affordable. Prior to Fair, Georg built the financial services businesses for Tesla in over 20 markets in the EU and APAC. He also served as CEO of Global Financial Services for BMW Group and was CEO of Mercedes-Benz Credit in the U.S.
NETSOL Technologies (NASDAQ:NTWK) is a worldwide provider of IT solutions, serving the asset finance and leasing industry worldwide.
With local support and delivery centres in eight cities around the world, our team of 1500+ experts ensures that our clients benefit from the deep industry insight we have developed over the course of four decades. Having rapidly expanded to several locations across the globe and providing superior technology solutions to the biggest names in the leasing and finance industry, NETSOL has an ethos of excellence and innovation through constantly devoting time and resources to a well-rounded team of skilled and experienced professionals.
NETSOL's flagship product, NFS Ascent is a comprehensive solution that caters to the asset finance and leasing industry. NFS Ascent possesses incomparable computing power with three dynamic and programmable work engines for managing the most complex of leasing/financing cycles; from quotation origination through to the completion of the contract, at any level of complexity. NFS Ascent is the sum of different applications, each of which is a solution to a particular problem in itself, however when combined, NFS Ascent is the leasing tool for the future. It takes complexity out of the user experience, delivering a simplified, user-friendly web based application which is unique and perceptive at any volume level.
NETSOL strives to provide high quality products and services to the asset finance and leasing industry. It guarantees to exceed the expectations of its customers with the help of its dedicated and forward thinking workforce.
Aysha Ellis-Aziz
Marketing Manager – Europe
Phone: +44 (0) 7341 885482