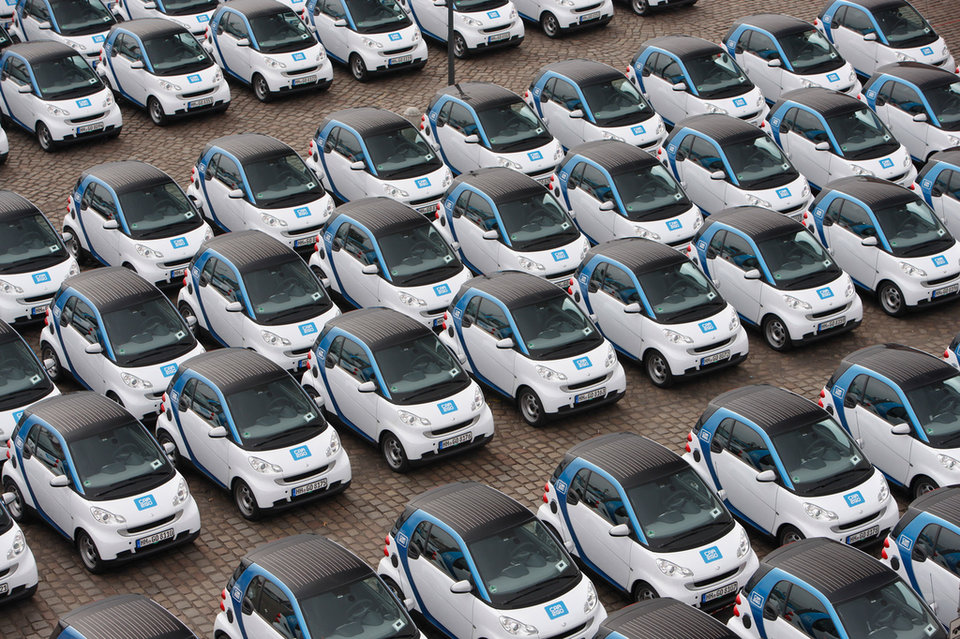 Car subscription trend prevalent across industry
Fatigue with traditional car finance has led to options that give greater freedom for the consumer
Scroll down or swipe up to read more
The car subscription model has sprung into life over the last twelve months, with a variety of car manufacturers and financiers offering a wide range of options.
Subscription gives customers the power to change cars under the same manufacturer's umbrella every year or even every month, and under certain contracts the customer will not own the car at all. For many customers this can be seen as a liberating alternative to PCP, ideal for those who change their vehicle regularly and who may not want to be attached to the same depreciating vehicle for years at a time.
Volvo Cars expects subscription contracts to account for half of annual retail volumes by the mid-2020s. Currently Volvo offers car subscription packages on the XC40 and V60 in markets which include the Greater London area. Polestar, Volvo's performance partner for more than two decades, is intended to reinvent itself in marketplace and be offered exclusively through digital subscription.
Hakan Samuelsson, president and chief executive, said: "Volvo [will go] from being purely a car company to being a direct consumer services provider."
Perhaps the most interesting of the recent car subscription models is that proposed by Fiat Chrysler Automobile. At a Turin investor event, it was announced that there would be three tiers for the programme 'with options for insurance coverage, vehicle selection, and concierge services'. This is believed to operate on a credits system on particular Jeep products that will count towards borrowing further FCA items. The consumer will continue to retain the original model. This is currently only being offered in the US, as is the Mercedes-Benz subscription model.
The Mercedes-Benz car subscription service currently piloted in the US cities of Nashville and Philadelphia will offer Signature, Reserve and Premier tiers, ranging in price from $1095 to $2995 a month. Mercedes' plan looks to be noticeably cheaper than its immediate rivals offering car subscription, with BMW plans ranging from $2,000–$3,700 a month and Porsche costing from $2,000–$3,000.
BMW in the UK has entered into a car subscription model with start-up Drover, offering offers such as £562 a month for a Mini Cooper 3-door Hatch. Drover also boasts of removing 'all the hassle of owning a car by handling road tax, insurance, servicing, maintenance, repairs and breakdown cover'.
London-based company Wagonex offers a car subscription service in which consumers can drive a variety of makes and models, including the Toyota Yaris, the Aston Martin DB11, and the Volvo XC60. One if the cheapest currently available options under Wagonex is the Skoda Fabia on a rolling monthly contract at £342 per month.
Jaguar Land Rover (JLR) has entered the car subscription market in the UK with the 'Carpe' programme. It is currently offering subscription on nine models, and is aimed at intensive users with the option to change cars after twelve months. Dealerships will not be a factor in the JLR model, this online feature delivering the vehicle directly to the customer's chosen address.
Considering car subscription models in relation to many manufactures making massive investment in ride-hailing services and self-driving technology, OEMS are racing to corner new markets in an ever evolving field of car ownership. Questions still remain over the subscription model, notably whether any reduced deferment rate compared to PCP will be off-set by issues such as the effect on brand loyalty and the impact on the used car market.