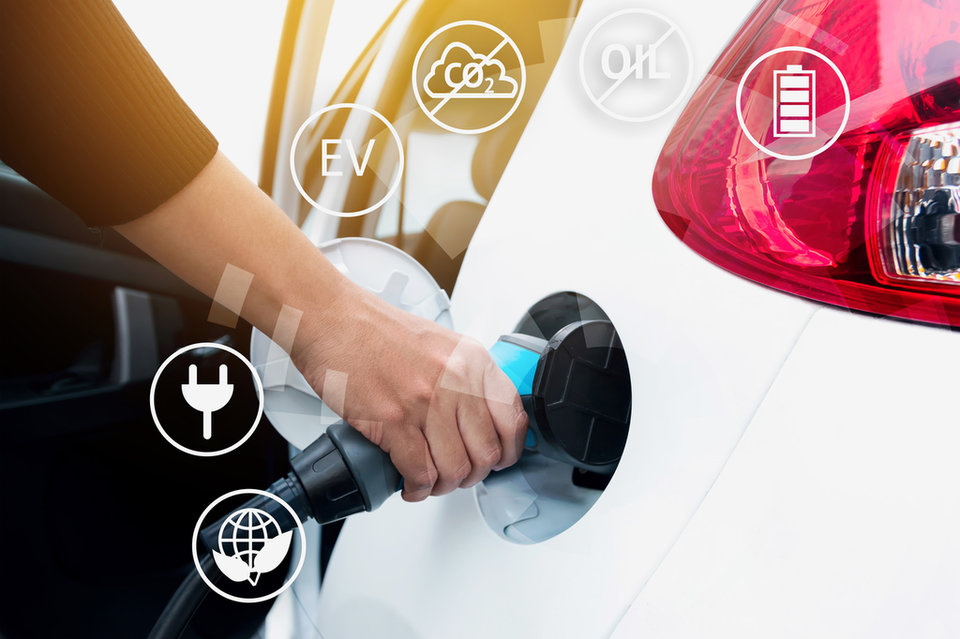 Road to zero – who is leading the charge?
Brian Cantwell and Chris Lemmon cover off the race on the road to zero, pushed forward most recently by Japanese manufacturer Honda.
Scroll down or swipe up to read more
Road transport is responsible for 26% of the UK's greenhouses gas emissions. To reduce this impact, the government published a 'Road to Zero' strategy in July 2018, pledging to make almost every car and van zero emission by 2050.
Since then, the industry has taken note, and spurred by targets and the innovations of manufacturers like Tesla, have moved to push EVs and hybrid vehicles.
Jaguar Land Rover, FCA Group, Toyota, BMW, VW and Daimler amongst others have all pushed forward development of their alternatively fuelled vehicles to match what is quickly becoming a public image issue as much as a pollution issue.
In September 2019, Japanese carmaker Honda raised the stakes still further by confirming that it will be ceasing production of all diesel vehicles in Europe by 2021.
The announcement follows Honda's statement at the Geneva motor show earlier this month, which outlined the company's plans to electrify 100% of its European automobile sales by 2025.
At the time, Tom Gardner, senior vice president of Honda Motor Europe, said: "Since we made that first pledge in March 2017, the shift towards electrification has gathered pace considerably. Environmental challenges continue to drive demand for cleaner mobility. Technology marches on unrelenting and people are starting to shift their view of the car itself."
Further restrictions on motor emissions from the European Union are due to come into effect in 2020, dropping from 120.5 grams of CO2 per kilometre to 95 grams. All new cars built in the EU must be compliant in 2021.
In February, Honda announced it would be closing its only UK-based manufacturing plant in 2021. The Swindon-based plant currently produces 150,000 cars per year, and employs 3,500 people. The automaker said that the decision was based on its electrification strategy, which will see activities focused in regions where it expects to have high production volumes.
Katsushi Inoue, president of Honda Motor Europe, said: "In light of the unprecedented changes that are affecting our industry, it is vital that we accelerate our electrification strategy and restructure our global operations accordingly. As a result, we have had to take this difficult decision to consult our workforce on how we might prepare our manufacturing network for the future."
In addition, Honda revealed it would be reducing its number of model variations by up to two-thirds by 2025. The carmaker said this would reduce production costs globally by 10%, freeing up more money for research and development projects.
However, not all of the motor industry took kindly to the road to zero policy suggestion at first, especially after the BEIS suggested lowering it from 2040 to 2032 in October of 2018.
Mike Hawes, chief executive of the Society of Motor Manufacturers and Traders (SMMT), said: "The government's 2040 ambition was already extremely challenging, so to fast-track that by eight years would be nigh on impossible. We said we need world-class infrastructure and world-class incentives to have any chance of delivering so the recent cuts to the Plug-in Car Grant and lack of charging facilities – both of which are severely criticised by the Committee – show just how difficult it would be to accelerate this transition.
"Zero emission vehicles make up just 0.6% of the market meaning consumer appetite would have to grow by some 17,000% in just over a decade. This is unrealistic and rejects the evidence put forward by SMMT on behalf of the industry, which is investing billions into these technologies but which recognises consumers need greater confidence and support if they are to buy these vehicles in the numbers we all want."
Others suggested that the government needed to provide more leadership on the issue.
British Vehicle Rental and Leasing Association (BVRLA) chief executive Gerry Keaney echoed the conclusions of the report: "The government's electric vehicle strategy needs to move from one based on visions to one based on actions. If India, China and Scotland feel able to set a target of banning new petrol and diesel cars and vans by 2032, then the UK should be brave enough to meet that challenge as well.
"As the purchasers of more than 50% of all new vehicles sold in the UK each year, the vehicle rental and leasing industry is more than capable of delivering this transition to zero emission transport – if the government can provide the right supportive environment. At the moment, we have a misguided strategy that is withdrawing incentives and raising taxes for electric vehicles at the exact time we are trying to drive uptake."