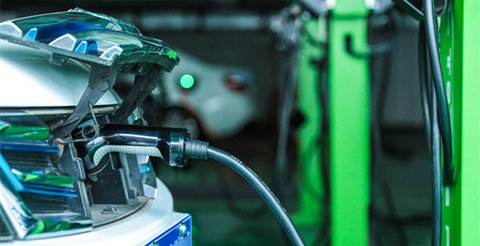 Tech news in the car market
Scroll down or swipe up to read more
Toyota aims to take charge of car tech advances
Toyota has opened a Europe-wide office in London for its Toyota Connected business to exploit the development of car technologies and changes in car usages, by experimenting with how it offers Toyota services for motability.
It's in response to various manufacturer moves that have seen VW collaborate with startup Zipcar, Volvo and JLR sell hardware to Uber and Waymo, and Ford and General Motors desire to operate branded services.
Additionally, the rise of booking cars via mobile phones presents a fundamental disruption to the manufacturer retail model.
Toyota Connected Europe (TCEU) will work in conjunction with the Toyota Mobility Service Platform, with its various functions, to provide mobility services such as fleet management solutions and lease programs.
It will also manage the European operation of Toyota Big Data Centre (TBDC) where big data is collected from vehicles and analyzed on a cloud platform and ensures the security of processing operations in compliance with General Data Protection Regulation (GDPR).
Volvo partners with Amazon for in-car parcel drops in the US
Volvo has partnered with Amazon to offer delivery of packages into customers' cars in the United States.
The manufacturer said the collaboration represented 'a considerable scaling-up' and maturing of its digital consumer services via a service platform which is available via a smartphone app.
Volvo said these and other services will change the way customers interact with their car.
The service is available now across 37 cities and surrounding areas in the United States, with more cities rolling out over time, said Volvo. The service is available to Amazon Prime members and those who own one of their cars.
On the day of delivery, customers park within range of their delivery address and a delivery driver will deliver the package during the scheduled time window. Customers are notified when the delivery is completed and the car is safely locked.
Cazana launches real-time retail valuation platform for dealers
Cazana has launched its platform Cazana Comparison platform which allows dealers to price a vehicle based on the current retail market instead of historical trade values.
Companion allows a lookup of a vehicle's real-time retail value on desktop and mobile devices. The platform also includes an accurate "days to sale" measure that shows dealers how long a vehicle will take to sell.
Combining days to sell and the available profit on a vehicle allows dealers to focus on the fast-moving, high margin cars – the two key measures needed to help sell vehicles quicker and make more profit in this competitive market, said Cazana.
Cazana's valuations use a combination of current retail and trade selling price data to give a real-time valuation of what customers are paying for similar vehicles today, adjusted by age, mileage, condition and specification and what dealers should pay at trade (auction or part-exchange) or in the wholesale market.
Dealers enter a vehicle registration and the tool identifies the exact vehicle in question, calculates what today's retail value is and advises on the right trade price to pay for the car. Cazana's total coverage of the used retail market provides the only 'top-down' valuation giving an accurate current retail price.