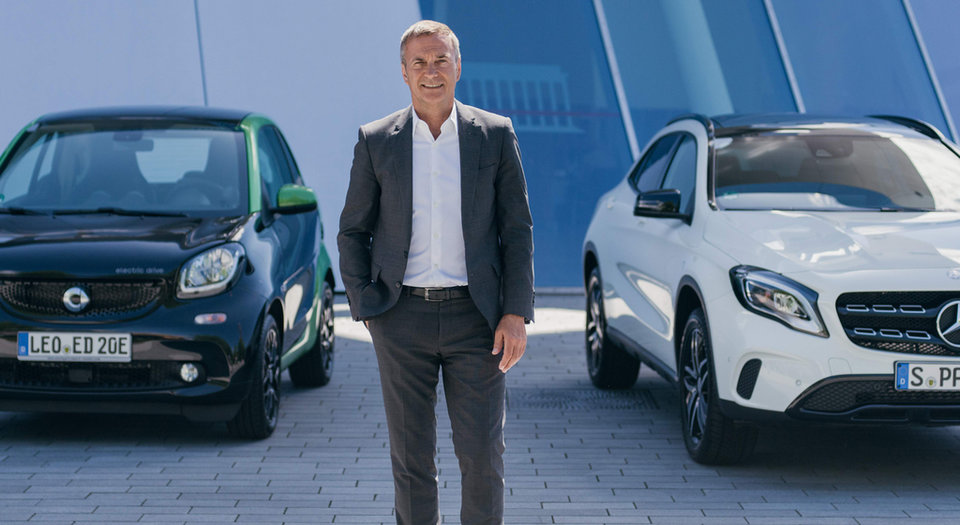 What Daimler FS achieved in the Bodo Uebber era
Uebber oversaw the transition of Daimler FS into a company embracing wider mobility solutions
Bodo Uebber will stand down as head of Daimler FS after 15 years in the role.
Scroll down or swipe up to read more
Bodo Uebber, Daimler chief finance officer and board member in charge of financial services, will not seek a reappointment when his term expires in December of next year.
In his decade and a half in the position, Daimler Financial Services has undergone fundamental change, as evidenced by its renaming to Daimler Mobility from 2019.
Uebber managed the company arm through the darkest time in its history, when following the 2008 financial crisis and subsequent hits across car manufacturing sectors globally, Daimler FS posted a €167m (£150m) loss in the first quarter of 2009.
Yet by 2012, such was the recovery of Daimler FS it was currently financing or leasing more than 40% of all Daimler Group vehicles worldwide, including the Mercedes-Benz and Smart brands, according to global chairman Klaus Entenmann.
An earlier repositioning of Daimler FS as a mobility as a service provider was through car2Go, since 2012 in a collaboration between the company and car rental company EuropCar. Car2Go was established, as a car sharing and rental company, and utilising Mercedes-Benz electric vehicles in its fleet of over 14,000. A key difference with other rental services is the absence of a centralized rental office.
"In February 2018, Daimler bought the remaining 25% stake ofcar2Go from EuropCar for €70m."
In 2014, Daimler FS recorded its most successful year to that point, posting €1.34bn in earnings before interest and taxes. Its car sharing subsidiary MoovelGMbH would generate €100m worth of revenue the same year.
In 2015, Daimler FS concluded 1.5m financing and leasing contracts worth €57.9bn, 21% higher than the value of new contracts in 2014. As a result of this growth, Daimler FS supported approximately half of all new vehicles sales in 2015.
In July 2016, Daimer FS purchased Athlon Car Lease International for €1.1bn (£0.9bn) from Dutch lessor DLL. The move brought the total number of passenger cars and vans under fleet management in Daimler's portfolio to approximately 340,000.
Daimler FS's positioning at the forefront of technological acquisition under Uebber continued as in January of last year entered the ePayment business with the acquisition of electronic payment services provider PayCash Europe SA.
As a result, Paycash Europe became the electronic payment system provided by Daimler Group, operatingunder the brand 'Mercedes Pay'.The launch of Mercedes pay was described as a fundamental component of the company's mobility and digilitazation strategy byUebber.
In April the same year Daimler FS launched Mercedes-Benz Connectivity Services GmbH, a connectivity service for business fleets. The service includes vehicle monitoring and maintenance, a portal which allows fleet management, information about fleet performance, and an automated digital vehicle log.
"Daimler FS acquired a 20% stake in Volkwagen Financial Service's Heycar in September 2018."
Another lasting achievement has been the Moovel app, which allows customers to compare a wide variety of mobility solutions. In September this year Moovel introduced a"marketplace" allowing transit authorities to bundle their transportation services with third-party mobility offerings and integrate them into single-price passes.
In October 2018 it was revealed thatDaimler FS was one of the few divisions within the Mercedes-Benz parent that retained positive earnings guidance for the end-year, as a bold mobility services strategy tries to offset a slowdown in vehicle financing.
From the 2008 financial crisis to WLTP, Uebber moulded Daimler FS into a captive that could just adapt and overcome but positively thrive. He leaves a legacy that any successor or rival will struggle to emulate.