Being at the forefront of the global finance and leasing industry, it has been vital to remain close to our clients and their business needs. During these unprecedented times, it is imperative to #beadaptive. And we have done just that.
As COVID-19 spread across the entire world, NETSOL rapidly transitioned to remote working for its employees in order to adhere to social distancing guidelines and to flatten the curve of the spread of the virus. While these are challenging times for the entire world, by working remotely, we live up to our social responsibility to prevent the virus spreading further, while ensuring business continuity and enabling our customers to continue their operations seamlessly.
While this pandemic has adversely affected business for various industries globally, NETSOL remains an adaptive organization with solid foundations and structures in place to ensure that the company's resources can work remotely from home. Being a global solutions provider catering to diverse clients, including blue-chip organizations and Fortune 500 companies worldwide, NETSOL was one of the first companies in the industry to implement its robust Business Continuity Plan in a proactive and timely manner to enable remote working successfully.
The majority of our employees have been working remotely to ensure uninterrupted services for our customers using various collaborative tools including Microsoft Teams, Zoom, Skype for Business, GoToMeeting and JIRA. Our Project Management, Customer Service, Delivery and other core teams have been equipped with these collaborative tools to ensure continuous, powerful and effective communication. Our adherence to DevOps has further strengthened our ability to deliver projects remotely while promptly meeting deadlines.
Being a global organization, we have a vast amount of experience in building and working in virtual teams. NETSOL has delivered projects remotely worldwide prior to COVID-19, which gives the company an advantage during these uncertain times. With state-of-the-art remote working infrastructure and capabilities in place, not only has NETSOL ensured uninterrupted services and timely delivery to its clients worldwide, but the enterprise solutions powerhouse has also signed significant contracts in the United Kingdom and North America.
NETSOL signed a multi-million dollar agreement with a large UK vehicle finance company to implement its NFS Ascent Wholesale Platform. The customer is able to access the system (WFS) on the cloud via a subscription-based pricing model. This implementation marked the first rollout of NFS Ascent in the United Kingdom.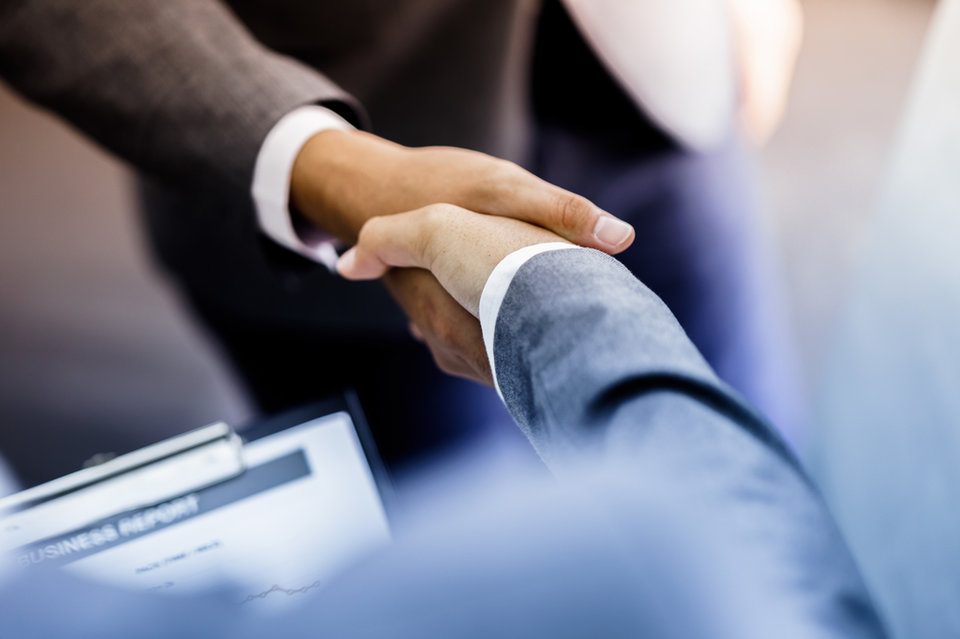 NETSOL also signed an agreement with Allica Bank in the United Kingdom for NFS Ascent on the cloud. This contract covers the implementation of NFS Ascent's Retail platform, including its Omni Point of Sale solution (Omni POS) and Contract Management System (CMS). Similar to the previous contract with a large independent used vehicle finance company in the United Kingdom, the implementation is expected to take less than six months, enabling Allica Bank to gain value from Ascent's technology in the shortest possible timeframe while also setting a new standard for deployment time in the industry. This major agreement not only validates increasing traction and demand for NFS Ascent in the United Kingdom, but also its European market readiness.
In another watershed moment for the company, NETSOL announced its first North American customer for NFS Ascent. This was done as the company secured a contract with SCI Lease Corp, a Canadian-based national automotive leasing company, for the deployment of its NFS Ascent Contract Management System (CMS) on the Cloud. This contract represented NETSOL's first official sale of NFS Ascent in the North American market and the first Software-as-a-Service (SaaS) based agreement for Ascent in this region.
All three contracts are benefitting from the cloud version of our premier, next-gen solution, NFS Ascent. This SaaS-based product is offered for all regions worldwide via cost effective, flexible, subscription-based pricing, which eliminates the need to pay heavy, conventional license and maintenance fees.
For more information about our premier, next-gen solution NFS Ascent, used by blue-chip organizations and Fortune 500 companies worldwide, also available via the Cloud with zero upfront licence fees, visit www.netsoltech.com.
Need to avoid heavy capital expenditure during this current unprecedented crisis? Opt for NFS Ascent on the Cloud via our flexible, subscription-based pricing models and future proof your finance and leasing business.
Remote working is in our DNA. Let's continue to navigate through these unforeseeable, challenging times together.