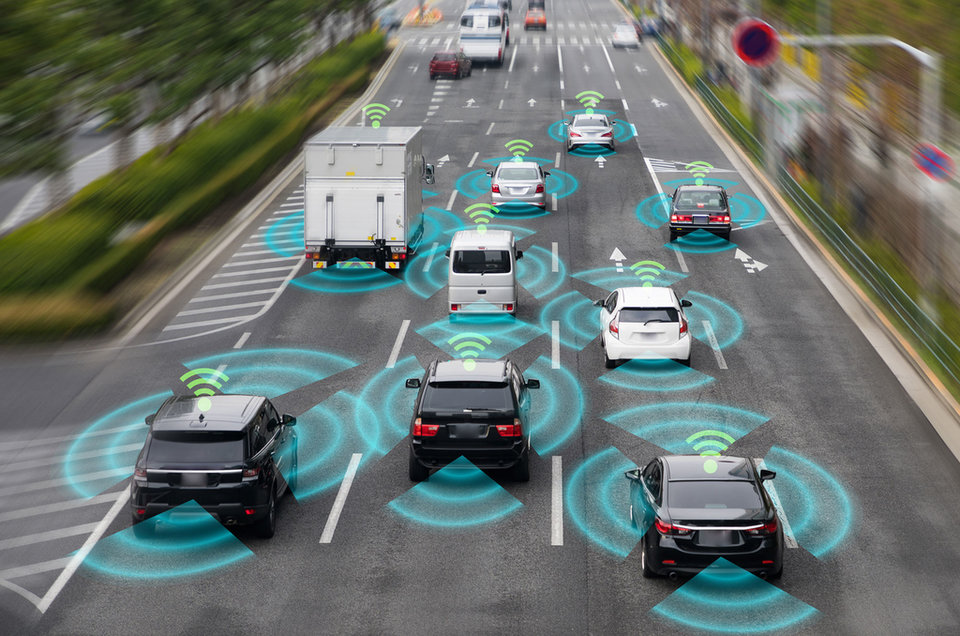 Driverless cars making moves - but is this a good thing?
The concept of driverless cars is a difficult one to imagine, as they have not yet hit the roads as a permanent feature of modern society – but this could change sooner than we think.
Scroll down or swipe up to read more
Cambridge startup Wayve recently announced a trial for autonomous cars in London, securing $20m to do so. With the injection of money behind them, the firm has launched a pilot fleet of autonomous vehicles in London, channelling their dedication to accelerate autonomous mobility.

Wayve holds the belief that the complexity of self-driving cars will be solved by better artificial intelligence 'brains'- through learning-based approaches, as opposed to hand-coded rules.

Seth Winterroth, partner at Eclipse Ventures, who invested in Wayve, said: "Wayve's differentiated approach to autonomy builds on timely advances in the field of reinforcement learning, simulation and computer vision. Furthermore, by locating the company in the UK, the team has access to an extraordinary talent pool and numerous complex testing environments."

In April of this year Wayve announced they had created an algorithm for a car that could drive on never seen before urban roads with just a camera and sat-nav. Using machine learning, this feat was accomplished with no HD-maps, no expensive sensor equipment and 'no hand coded rules'.

Wayve said: "We have built a system which can drive like a human, using only cameras and a sat-nav. This is only possible with end-to-end machine learning."

Suranga Chandratillake, partner at Balderton Capital – another investor in the startup, said: "The average human learns to drive in just 50 hours with visual input primarily. Once we have learned, we are capable at driving on roads around the world despite vastly differing traffic laws and cultural context.

"Wayve's self-driving technology is the closest to this human approach to learning. The great advantage of solving the problem this way is that it is robust in the face of global opportunity," he added.

Self-driving vehicle testing has taken place on structured roads in the US and China – but they lack the irregular, diverse and complex streets of other global cities.
"As computational power and data continue to grow, learning based approaches will become more inevitable, especially for motile robotics. The human brain has evolved over millions of years, computers have only had a few decades but are catching up quickly."
Amar Shah, co-founder of Wayve
Testing autonomous cars though, has not been without its consequences. In March 2018 Elaine Herzberg was struck by a self-driving Uber-owned car when she crossed a road in Tempe, Arizona. This prompted Uber to suspend testing for several months and force discussion on the safety of this industry which is fast approaching modern day society.
At a hearing in Washington last month, the National Transportation Safety Board (NTSB) approved their findings of the investigation – listing Uber's "inadequate safety culture" as a factor.

According to reports the distracted safety operator in the car was also a contributing factor, as Rafaela Vasquez was streaming a TV show while behind the wheel, investigators said. According to the BBC, Vasquez spent 36% of the journey that night looking at her phone which violated Uber's policies.

The NTSB ruled: "Had the vehicle operator been attentive, she would likely have sufficient time to detect and react to the crossing pedestrian to avoid the crash or mitigate the impact."

Uber's computers did detect the victim approximately five seconds before impact according to the NTSB, but did not correctly identify her as a person.

This incident, despite the distracted safety operator a contributing factor in the victims death, forces us to think about what the future holds when these cars permanently hit the road. While autonomous vehicles offer exciting prospects for the future, this death serves as a reminder that even the best forms of technology have their downsides.