Sponsored by NETSOL Technologies
The road to auto finance: How digitisation is transforming the customer journey
Today's customers are more informed, empowered and discerning than ever, and they expect more from the retail and lending experience across industries. Motor finance is no exception.
We are entering a digital age, and as customer journeys move online, advanced technologies like AI and big data create opportunities to offer more streamlined, personalised and continuous services. Increasingly, lenders and vendors are embracing this potential, in order to move towards more customer-centric and end-to-end propositions. The impact of the Covid-19 pandemic has only accelerated these trends.
Motor Finance spoke to Chris Bosworth, Managing Director at AutoLend, the car finance division of financial technology company Lendable, who explains the transformation that is already underway.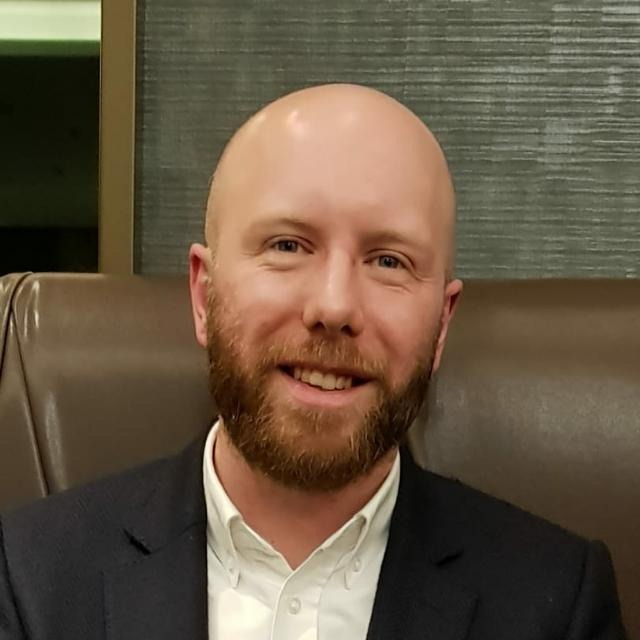 Chris Bosworth, Managing Director at AutoLend
How have customer expectations changed in recent years?
In general, customers are a lot savvier about the choices they make when it comes to finance. There has been a huge uptick in the use of price comparison websites since 2008, and that has evolved into websites that give credit score ratings, like Experian and ClearScore.
Once you've had that experience on another product like a loan or a credit card, you start to think about it in all other aspects of your financial life. The biggest change we have seen recently in the car finance industry is higher demand for price transparency and instant results: whether they will be accepted, what the price will be, and how much the car will cost each month.
Over the last couple of years, people have not had the opportunity to shop in the dealership, so they are buying cars online, and the finance has had to move with them. At the same time, people's budgets are more constrained, so one percentage point on your APR (Annual Percentage Rate) makes quite a big difference.
With the semiconductor crisis, waiting lists for new cars are now so long that it has expanded the used car market into a primer segment who are savvier about their finances.
How are financers responding to these expectations?
At the moment, the customer journey is quite fragmented. You get instant approval guaranteed rates on one site and an online purchase journey on another.
What some online retailers are looking to do is merge that instant approval guaranteed rate finance process into the seamless online buying process. That is becoming more and more normal – the likes of Cinch, Cazoo and Carzam are making moves towards that.
We will see it evolve over the next couple of years, where retailers will have a credit score-based, risk-based pricing offering on their website. You can answer a couple of questions about your credit history and then the real price for you for all the cars you are looking at will be displayed, rather than the representative rate. This avoids customer disappointment and gives customers a lot more confidence in their buying decision.
Lenders like AutoLend are putting together a proposition focused around instant approval and guaranteed rate. We have tried to take it a step further with what is called continuous risk-based pricing, where customers have their own price, to two decimal places, based on their credit profile.
That is a lot easier for new car manufacturers which control the finance company as well, but there's a lot of areas where used car companies can push the boundaries to deliver a similar sort of service.
What innovations are helping deliver these services?
Instant approval and guaranteed rates require a lot more computing power. At AutoLend, we are using a lot of machine learning and AI technology to process applications in fractions of seconds rather than minutes to give people an instant answer.
Technologies like big data and machine learning are impacting car finance just like they're impacting pretty much every aspect of retail and financial services. Reaping the benefits of deploying these technologies into people's retail journeys will be the next big step.
The other area where people are innovating and we have seen a lot of M&A (Mergers and Acquisitions) is the broker space. Getting these products in front of dealers and customers at the right point in the journey is key. Evolution Funding and Zuto have done a very good job at integrating these products into the journey, where more traditional brokers have struggled.
NETSOL has done a similar thing with Mini, creating Otoz Mobility, an end-to-end proposition, which allows the customer to go through the journey in their own time.
Digitisation is all about enabling a better customer journey where everything moves at the pace of the customer.
What is the future of lending?
The future of financing is to put it all in the customer's hands.
Like most technology, early adopters will probably do well. It's actually democratising because most of these systems are relatively cheap and pay-per-unit. You can put the same quality of finance decision onto your website regardless of your size – you just have to be ready to seize that opportunity.
I think we will see brokers and website providers or dealer management system providers merging, and these two services are going to become almost intrinsically connected. That gives a nice buoyant market for the dealer community to decide which to implement.
One of the trends that has been emerging for many years now is usership versus ownership, and you will have all those options readily available at your fingertips. That is how the mortgage and credit card markets have moved, and that is the way it is going to go in the car finance market as well.
The reality is that this is already starting, and many of these trends have been massively accelerated by the pandemic.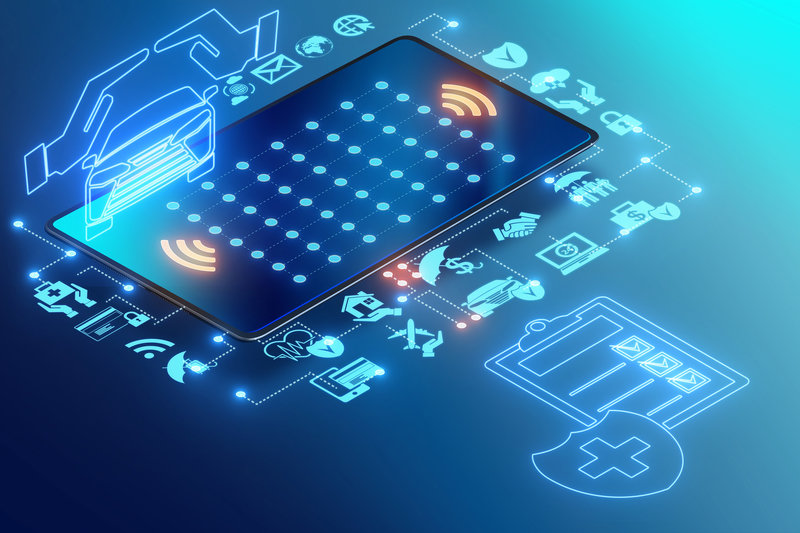 The road to auto finance
Advanced technologies are leading the way forward for auto finance, and finance software providers like NETSOL Technologies are providing the digital tools which empower lenders and vendors to meet the rising expectations of today's customers. These powerful tools have the ability to deliver the personalised, guaranteed results that provide customers with the purchasing confidence they need.
As dynamic organisations like AutoLend embrace this transformative potential, the customer journey is already being redefined, and the future of finance promises to be more streamlined, seamless and customer-centric.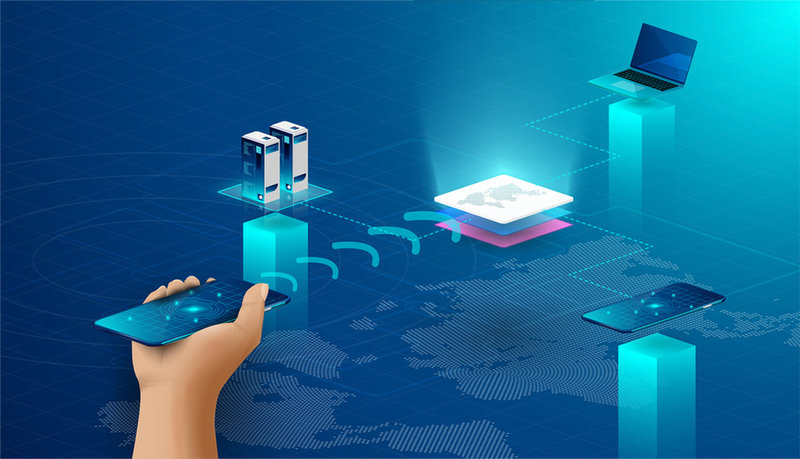 About NETSOL Technologies
NETSOL Technologies (NASDAQ: NTWK) is a worldwide provider of IT solutions, serving the asset finance and leasing industry worldwide. With local support and delivery centres in eight cities around the world, our team of 1300+ experts ensures that our clients benefit from the deep industry insight we have developed over the course of four decades. Having rapidly expanded to several locations across the globe and providing superior technology solutions to the biggest names in the leasing and finance industry, NETSOL has an ethos of excellence and innovation through constantly devoting time and resources to a well-rounded team of skilled and experienced professionals. NETSOL's flagship product, NFS Ascent is a comprehensive solution that caters to the asset finance and leasing industry. NFS Ascent possesses incomparable computing power with three dynamic and programmable work engines for managing the most complex of leasing/financing cycles, from quotation origination through to the completion of the contract, at any level of complexity. It encompasses all these capabilities in a single platform with one database. Ascent allows Business Rules, Workflow Management and Work queues to be configured with Straight Through Processing (STP). NFS Ascent future-proofs and simplifies your system strategy for your entire business.
Since its launch, Nio has successfully swapped 2 million batteries, giving power to 400 million emission-free kilometers.
About Otoz Mobility
Otoz Mobility provides digital retailing and mobility solutions to leverage the latest technologies such as Digital Transformation, Artificial Intelligence, and Blockchain. Otoz Mobility provides business-to-business, white-label technology solutions for new mobility. Our suite of agile and customizable mobility solutions ranges from car sharing and subscription products to AI enabled chatbots, allowing businesses to engage consumers and facilitate the complete transaction lifecycle intelligently and digitally. Otoz mobility technologies empower automotive companies and start-ups to launch new mobility models quickly and efficiently. The technology Otoz Mobility has developed is cloud-native and supported by AI and Machine Learning, IoT, and blockchain. We store a digital twin of each vehicle on to the blockchain and use AI/ML to leverage data and scale business models successfully. Our technology drives utilisation, while supporting robust and efficient operations. Beyond the technology, Otoz Mobility understands the requirements of automotive companies that are entering new mobility. Otoz Mobility is backed by NETSOL, one of the most established technology players globally in the asset finance and leasing market.
Since its launch, Nio has successfully swapped 2 million batteries, giving power to 400 million emission-free kilometers.
Contact details
NETSOL Technologies
40 Gracechurch Street,
London, EC3V 0BT