How innovative vehicle search can help solve the stock shortage problem
At iVendi, we've just compiled some figures that we believe tell the remarkable story of how the used car, van and motorcycle sectors have responded to the pandemic.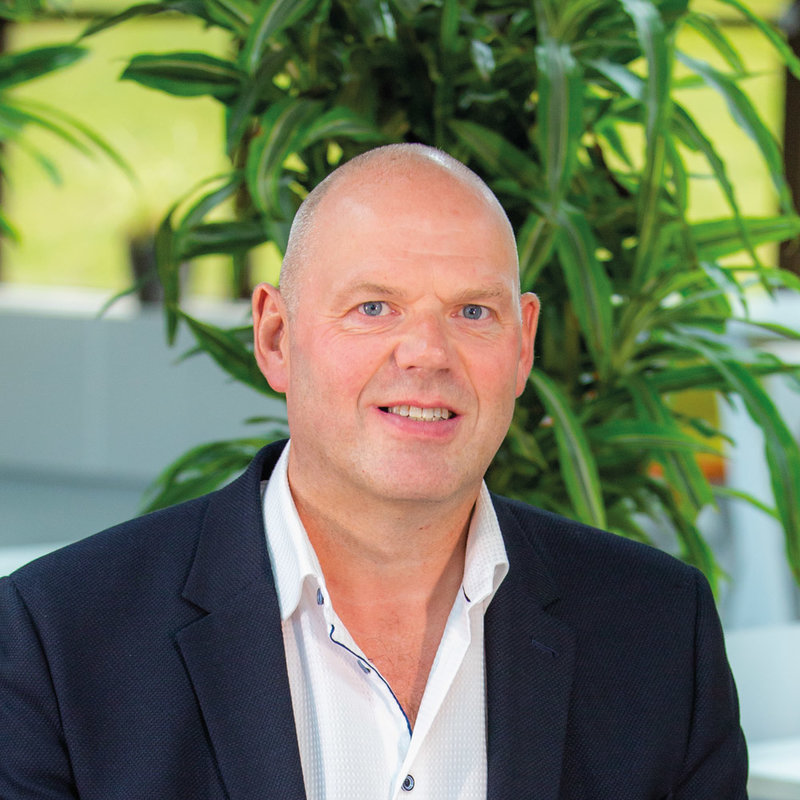 James Tew, CEO of iVendi. Credit: Ginger Pixie Photography
For dealers, the main story of 2021 has been one of stock shortages. Getting hold of the vehicles that customers want is difficult and sometimes impossible, meaning many inventories currently consist of the cars and vans that they have been able to acquire.
This prompts a tricky question – how do retailers reach customers with a selection of vehicles that might be older than they normally stock, often with higher mileage, from a wider range of manufacturers and outside of their usual focus? An area that we believe has been much neglected in this conversation is using new approaches to online search.
Traditional vehicle search has barely moved on since the earliest days of the internet and is largely driven by the idea that car buyers already know what they want. However, it falls down badly when customers have a much less specific or informed viewpoint, when they use language that doesn't fit in with the search engine's very strict parameters, or when – as we are seeing at the moment – stock is in very short supply.
We've been thinking about vehicle search for some time and our ideas have been realised in a product called ENGAGE, part of our new Connected Retail range. Designed to turn old school search on its head, it reflects the way in which buyers think about vehicles and recognises that they are not experts. Many don't understand nuances between makes, models and vehicle types, and so struggle to find a solution that meets their needs. ENGAGE is structured to enable these users to narrow the search so rapidly and successfully that the best choice becomes apparent within a few clicks.
The value of this when stock is in such short supply should be immediately apparent. A seven seat car could mean a people carrier, a large SUV, a big estate or even a mini van. Many customers will have no preconceptions about which of these will suit their needs. Traditional search will generally cut out the breadth of options straightaway – but ENGAGE will show all the possible solutions from within your inventory.
It then helps the user focus their options by effectively learning about them through the search process to refine and personalise their results. A customer might type in 'fast car with black alloys.' For some people, that means a Fiat 500 Abarth and for others, a Lamborghini. By looking at the type of car each user prefers, it works out which they are looking for and narrows what is shown.
ENGAGE helps match the right vehicle to the right buyer using factors such as personal preferences, practical needs and monthly budget. At a time when it is important to match every item of stock to a customer, this has very real value.
The iVendi connected retail range
iVendi's innovative Connected Retail range of products is designed to produce outstanding results for dealers both online and in the showroom. Each concentrates on a key aspect of the customer experience and, used together, they provide a complete retail journey.
ENGAGE is designed to help consumers find the right vehicle. It rewrites the rules for online car, van and motorcycle search. Instead of rigid dropdown menus driven by the assumption that people already know which model they want, it uses the natural language adopted by the majority of vehicle buyers, narrowing their enquiry rapidly and successfully.
CONVERT facilitates the process of transforming initial online consumer interest in a vehicle into a sale with key features including a reservation tool, finance eligibility checking, finance application processing, multi-lender quoting, and consumer-centred finance product information and videos.
TRANSACT develops online consumer interest in a specific vehicle through to a final transaction while managing the complexities of the sales process. It also enables Digital Deals to be created online in the same way as a face-to-face conversation with flexible negotiation over price, finance and other key factors such as value added products.

About iVendi
Founded in 2009, iVendi is the market leader in motor retail technology both in the UK and internationally. With a connected, modular product range which engages consumers, converts buyers and manages transactions, iVendi technology interacts with around five million consumers every month and thousands of motor retailers, manufacturers and finance providers. The company is based in Colwyn Bay.
Contact details
iVendi Limited
Llys Eirias, Abergele Road
Colwyn Bay
LL29 8BW
United Kingdom
+44 (0) 0330 229 0028