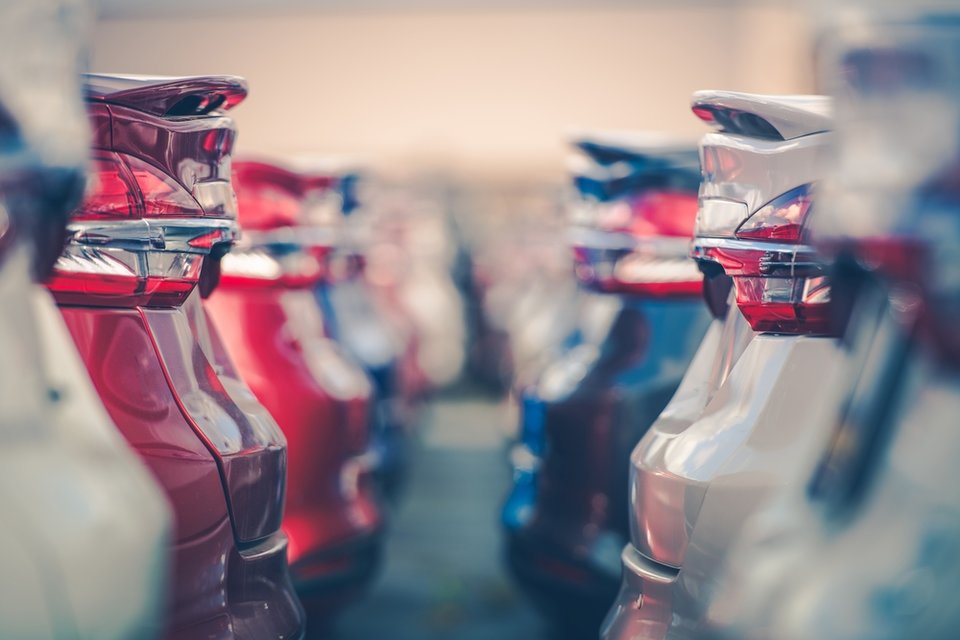 New mobility: Goodbye old-fashioned car sale?
Does the rise of cheaper alternatives to car ownership like car clubs and ride-hailing mean that dealers need to abandon old revenue models? Lorenzo Migliorato investigates
Scroll down or swipe up to read more
If analyst forecasts are anything to go by, dealers face an existential question in the coming decade. According to a survey from consultancy Capgemini, over a third of city-dwellers in major car markets worldwide see "new mobility" services – from ride-sharing to car clubs – as a viable alternative to owning their own car.
Meanwhile, a KPMG survey found that three-quarters of UK automotive executives expect the number of car dealerships in the country to fall by as much as half within the next seven years, and that dealerships as we know them must fundamentally transform towards "service hubs" for autonomous and fleet vehicles if they are to survive at all.
Though alarm bells are being sounded from multiple sides, particularly by consultancies and market analysts, new mobility remains confined to major urban centres, with little choice for those that live in even slightly more remote areas. And even then, regulation hangs over mobility providers head like a sword of Damocles, as the various feuds between Uber and city authorities across Europe – including London's – demonstrate.
Additionally, as Steve Young, managing director at ICDP, put it during at the 2018 Sophus3 annual forum: "Data from car … clubs suggest that [it only] tends to suit certain people at certain times in their life." The Capgemini survey from above found that for over half of respondents, alternative mobility was a complement to, not a substitute for, car ownership, a number that rose to 64% for respondents aged 18 to 33.
But even taking a middle-ground view where the figure of the dealer is not condemned to extinction, there is undoubtedly a risk of lower volumes, which may require dealers – and carmakers – to rethink how they generate income.
For starters, new mobility providers, unless they are captives of a major carmaker, are not necessarily best placed to handle the procurement of vehicles needed to run their services. Uber tried to handle the whole supply chain itself, through its Xchange vehicle leasing scheme for drivers. Not only was Xchange unpopular with its customer base – an Uber driver interviewed by Motor Finance in August expressed deep dissatisfaction with their contract – it was also as lossmaking as its parent, to the point that the British programme was shut down, and the US portfolio sold to a Californian leasing startup.
The good news is that more and more carmakers are getting into mobility themselves, and could start leveraging the franchised dealers that they have pioneered over the course of decades. Major platforms like DriveNow, MyTaxi and car2go are all owned either by Daimler or the BMW group, and Ford is making a major push in mobility services, creating a multi-faceted dedicated division under Ford Credit earlier this year.
That carmakers themselves are pushing into mobility should give dealers confidence about their relevance in the future. If disruptors like Uber have every incentive to cut overhead and bypass as many players in the vehicle supply chain as possible, there is no reason why OEMs should not take advantage of the infrastructure that dealerships offer, both to procure vehicles for shared mobility and to service them over their lifetime. The PSA Group has given a taste of this, by renting out vehicles directly from selected dealerships in Germany, rather than through partners like Sixt.
Mobility services do not run on software and smartphones alone. As the car becomes less of an asset and more of a service, dealers have the opportunity to provide the "pit-stops" needed to keep the mobility machine oiled. The race is on – it is up to dealers to secure a place on the podium.