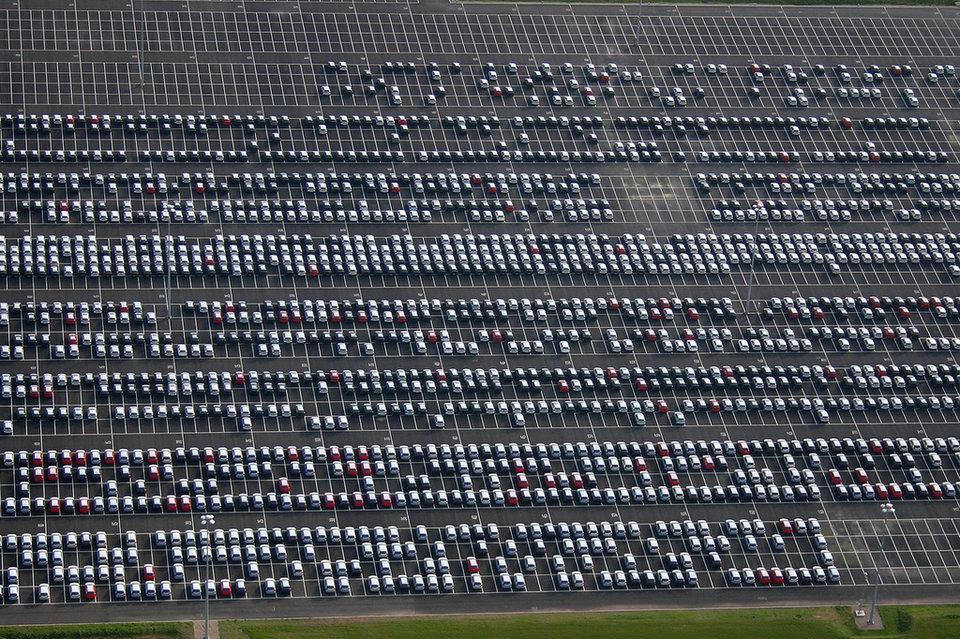 AutoTrader remains bullish over motor finance
Despite worries over a slowing market and economic uncertainty, Jonathan Minter finds AutoTrader in a confident mood over the prospects of finance, and its importance to moving the UK carpark to a more environmentally friendly level.
Scroll down or swipe up to read more
Monthly price seach brackets chosen on Auto Trader
Online car classified site Auto Trader has said that far from being worried about a potential 'bubble' in motor finance being set to burst, it remains bullish over the industry's immediate prospects.
Looking at a mixture of customer online behaviour and surveys it has conducted, in its 2018 market report, the company said that not only does finance have an opportunity in the used car market, but that it will be vital in transforming the British car park into something more environmentally friendly.
The bullish prediction came despite a tough year for the industry. 2017 marked the first fall in new car sales in five years, with SMMT figures showing a 5.7% drop. Auto Trader noted: "Despite the slowdown, 2017 represented the industry's best third best performance in a decade."
This performance came despite a number of challenges including uncertainty caused by Brexit and the continued demonization of diesel.
According to Auto Trader, this demonization of diesel has not only not helped the environment, but in some ways damaged it. In the report it wrote that diesel drivers in older cars have been hesitant to buy newer, cleaner models. As the same time, quoting its own search records, Auto Trader said: The strategy of criticising diesel (rather than promoting electric) has largely encouraged consumers to either choose petrol or simply not buy at all.
In order to move these customers on to electric cars, Auto Trader says finance will be key. While electric vehicle (E.V.) sales have grown rapidly in recent years, this is from a low base, and the numbers are still small compared to traditional engines.
According to Auto Trader, 59% of those it questioned who chose not to go electric said it was due to the upfront expense of electric cars.
The typical E.V. is several thousand pounds more expensive than its equivalent petrol or diesel model.
As batteries and the technology around E.V.s become cheaper, this gap should naturally decline, but as long as they remain more expensive, finance will remain key to bridging the gap. Auto Trader wrote: "Finance has the potential to be the key enabler for mass consumer adoption of electric vehicles."
In order to achieve this, the way E.V.s are sold will need to change. Looking at it's data, Auto Trader revealed £200 was the most searched for finance price. Over half (53%) of all finance searches were for between £100 and £200.
Yet for some of the most popular E.V.s out there, this price remains out of reach. A Nissan LEAF on PCP, even after Nissan's £1,000 deposit contribution, is advertised with monthly payments at £349. The BMW i3 gets closer, but with monthly rentals prices from £299.64, is still excluding well over half the market on price alone.
Thankfully, according to Auto Trader, this should be a temporary issue. Speaking at the launch of the report, Ian Plummer, director, manufacturer and agency at Auto Trader, pointed out industry players are investing billions into the R&D of E.V.s, and once the next generation of these vehicles come out, prices should come down.
A more immediate fix, Plummer pointed out was that companies could do a better job advertising the finance offers they do have for E.V.s. Despite that finance buyers spend on average 68% more on a car than cash buyers, Plummer noted: "I think there is a lack of effort being put in by the industry as a whole to bring monthly payments to the fore. If you bring monthly payments to the beginning of the search journey, like we're doing with Auto Trader, you should unlock potential."