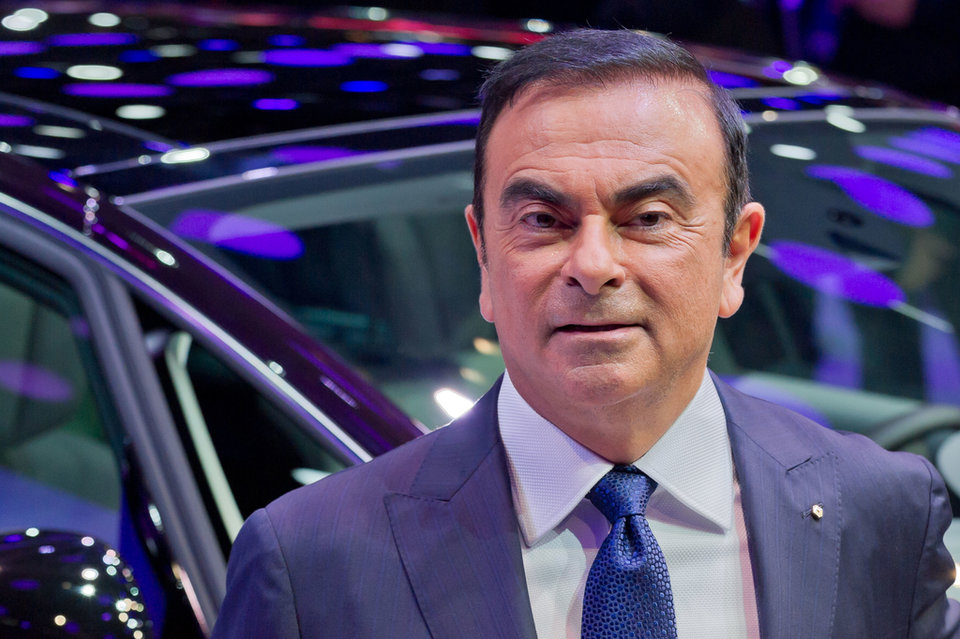 The curious case of Carlos Ghosn
Conspiracies, embezzlement allegations, dramatic escapes and international fugitives. With awards season well underway, you'd be forgiven for thinking that the recent events surrounding former Nissan boss Carlos Ghosn was something from a Hollywood movie.
Image: Frederic Legrand - COMEO / Shutterstock.com
Scroll down or swipe up to read more
The Brazilian-born businessman has been in the global spotlight for the last 15 months, after he was arrested by Japanese authorities in November 2018. He faced charges of conspiracy to hide 5.2bn yen ($48 million) in earnings over a period of five years from 2010, and under-reporting 4.1bn yen in the following three years.
Ghosn was initially held for a total of 128 days, before being released in March 2019 after posting bail of $9m. He was then re-arrested on fresh charges of illegally misappropriation of $5m from Nissan between 2017 and 2018.
Ghosn categorically denies all charges, claiming he had become the victim of a conspiracy by members of the Japanese Ministry of Economy, Trade and Industry and senior Nissan executives. According to Ghosn, the plot was forged to ensure there was no merger between Nissan and Renault.
An alliance between the two auto manufacturers was formed in 1999 with smaller Japanese manufacturer Mitsubishi. Ghosn was the founding chairman and chief executive of the alliance, gaining plaudits from across the world for the exponential growth of the alliance.
However there was reportedly a sense among senior Nissan officials that Renault had too much control over the company, despite being smaller and less profitable. Renault, which is part-owned by the French state, has a 43% stake in the Japanese firm, while Nissan has 15% of the French carmaker, with no voting rights attached.
In early 2018, Ghosn referred to the alliance as "irreversible" and opened plans for a merger between the two firms. A few months later he was arrested and talks of a merger have since been on the backburner.
Since his arrest, both companies have seen their profits falter, with billions of dollars being wiped from their market value.
"I didn't escape because I was guilty; I escaped because I had zero chance for a free trial," declared Ghosn during a two hour conference in Beirut.
The Ghosn story has served to bring the Japanese legal system under global scrutiny. Ghosn said that the Japanese judicial system had violated the basic principles of humanity during his time under arrest, interrogating him for hours at a time without a lawyer present.
Ghosn also pointed to Japan's 99.4% conviction rate, stating that he had no other option but to escape due to the inability to get a fair trial in Japan. "I left Japan because I wanted justice. It is the only way to re-establish my reputation. If I don't get it in Japan, I will get it somewhere else," he said.
And so we get to the escape. On 29 December 2019, Ghosn reportedly escaped the country in a large, black box usually intended for musical instruments, on a plane headed to his childhood home of Lebanon. Yamaha Music Japan has since come out and cautioned against people mimicking the feat.
In an interview with the BBC, Ghosn avoided any questions regarding his escape. When asked what it was like hiding in a box, he denied such a thing had happened.
"I don't know what you're talking about. Probably the last time I was in a box, I was a kid, you know, when I was playing. I don't have any memory of something like this, so I can't comment on it."
Carlos Ghosn, chairman and CEO
At the request of the Japanese authorities, Interpol has issued an international arrest notice for the escapee. However it is unlikely that Lebanon will extradite one of their nationals back to Japan.
Ghosn could now face trial in Lebanon if the government refuse an extradition request, but determine the charges he faces to constitute a criminal offence in Lebanon.
There will no doubt be a few more twists and turns in the ongoing story – with several parties interested in bringing Ghosn in front of a judge and jury. Where that trial may take place remains to be seen.