Sponsored by Startline Motor Finance
Why people will be at the heart of our next phase of expansion
Paul Burgess, CEO, Startline Motor Finance
At the end of 2021, we announced plans for Startline's latest phase of expansion, with a £292m securitisation exercise and a target of achieving a 3% share of the motor finance market in the medium term. It's a move that has many implications for our business including the ability to finance electric vehicles for the first time and the opening up of a new £400m credit facility from JP Morgan.
As any reader of this article who has undertaken securitisation knows, it involves some intensive questioning from investors, and those conversations, while considering normal investor concerns, also focussed in detail on the strength of our team.
We know, of course, that the success seen at Startline to date has been very much based on the outstanding quality of the staff we have been able to recruit but what those who were willing to put large sums of money into our business wanted to know was how we would retain and attract the individuals needed to power further growth.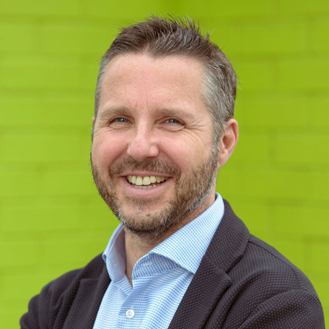 Paul Burgess, CEO, Startline Motor Finance
This was a subject to which we had already been giving much thought. There are now 170 people within the company, which is quite substantial in motor finance sector terms, and we have been looking at ways both to maximise their potential and their job satisfaction, as well as making ourselves an even more attractive future employer to others. To us, it is clear that meeting our commercial aims is all about people and, in a post-Covid jobs market, where there is greater competition when it comes to attracting the right candidates, this is even more apparent.
Therefore, over the last year, we have been working on a number of key initiatives to build and maintain a high level of engagement in many different kinds of ways. Probably the most important of these is the Startline Academy, which was launched last July with the aim of training, developing and growing our highly performing teams and identifying high potential individuals for further development.
Also, the pandemic period has been tough for businesses and employees in all sectors and Startline has been no different. To offset the impact of this, we have invested significantly in providing mental health support to staff, including establishing a partnership with Sanctus to deliver personal training and coaching for the mental health of our employees, as well as offering a comprehensive, app-based meditation programme through Calm.
Additionally, this year, we'll continue to further drive our focus on employee engagement by further fostering a culture of diversity and inclusion, working with Vercida, who are leading specialists in this area.
Finally, we've also recruited a new head of human resources, Amanda Miller, who has significant experience at HR director level at several major businesses and has already recruited a new HR Adviser as well as creating a role of Learning and Development Specialist. Strengthening the team in this way will help to create an HR infrastructure that will support our company through its expansion.
The purpose of these existing projects – alongside forthcoming plans yet to be announced - is to make Startline one of the most attractive, inclusive and diverse employers in Scotland and the motor finance industry. By achieving this, we believe, we will help both our people and our business fulfil its potential. It's an exciting moment.
About Startline Motor Finance
Startline Motor Finance provides motor finance solutions to UK motor dealers with an accent on customer service and high levels of compliance. We work with more than half of the UK's top 50 dealers by turnover, adding flexibility to their lending panels and meeting the needs of car buyers who might otherwise be lost by vehicle retailers and other introducers. Managed by a highly experienced motor finance team, the business is headquartered in Glasgow with a sales presence throughout the whole of the UK.